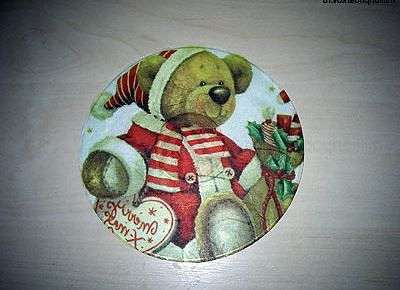 New Year is approaching. And, as always, the hackneyed question "What to give this or that one?" Comes to mind. The find will be the idea of ​​\ u200b \ u200bmaking a refrigerator magnet with your own hands..
An individual handmade gift will be highly appreciated at all times. In addition to the fact that your gifts will be original, you can still kill not two, but three birds with one stone.
The material for the manufacture of magnets is waste, one might say, rubbish, which is simply a pity to throw away. This is the second hare – garbage disposal. And the third hare – savings! Making cute magnets will be a mere penny.
What you need to make a fridge magnet:
• Broken CDs.
• Glitter glue for decoration.
• Printout of a picture or a suitable napkin.
• PVA glue.
• Varnish.
• Magnet.
• Scissors.
• Superglue or heat gun.
• Other decorative elements at your discretion.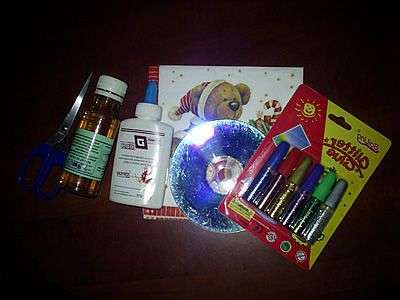 Let's make a fridge magnet with our own hands:
1. Preparing the disc. Naturally, you will not glue on the mirror side. This means first degrease the surface, remove the inscriptions or stickers. In order for the drawing to be as clearly visible as possible, the surface on which you apply the image must be painted white. Simply make a base coat of white paper and let it dry. Also, you will strengthen the hole and your chosen drawing will not "fall through" in the middle.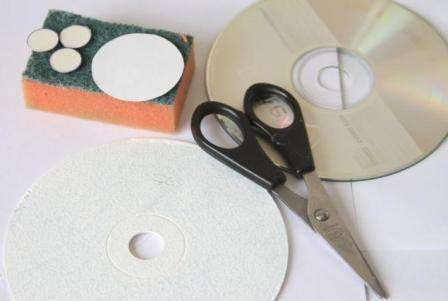 2. Next, apply a layer of PVA, and carefully, using a brush, place your chosen pattern. If this is a drawing on a napkin, then separate all the layers, leaving only one with the drawing. And if this is a printout, then you should thin the paper without damaging the image. The printout should be done on a laser printer. Because inkjet uses water soluble ink. And you run the risk of dissolving the entire drawing, since PVA contains a certain percentage of this liquid. The image should lie smoothly on the surface of the CD without wrinkles.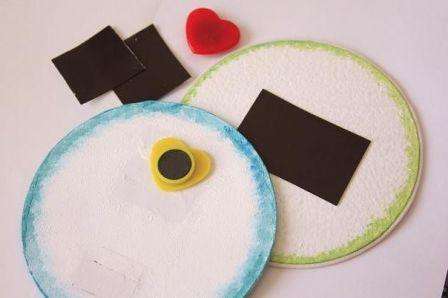 3. After the product is completely dry. We open it with varnish or coat it with PVA diluted with water. This action will extend the life of the magnet and give it a glossy finish..
4. The contours of the picture can be marked with glitter varnish or some kind of inscription. Here you can add decorative elements of your choice..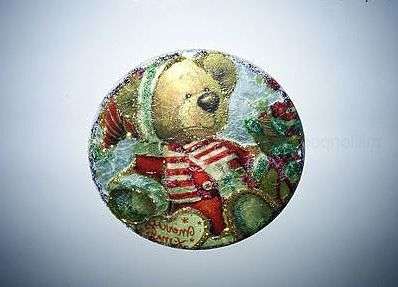 DIY Christmas fridge magnet from a disk
5. Let's not forget about the magnet. Glue it on with super glue or heat gun.
All the souvenir – the fridge magnet is ready! Give more gifts because giving is better than receiving. At least that's what popular wisdom says. Happy New Year!