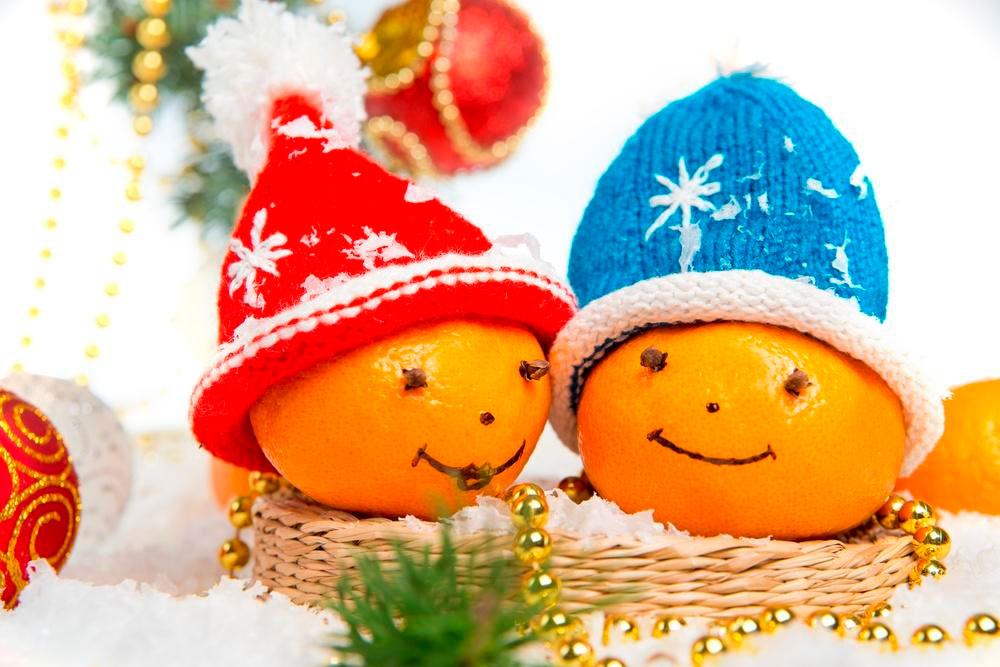 It is very difficult to imagine celebrating the New Year without our beloved tangerines. They are very fond of both children and adults. And the wonderful scent of citrus emanating from tangerines can cheer you up. Their mandarin, you can make unusual gifts and decorate the original New Year's table. In our article we will tell you how you can make a variety of crafts from tangerine for the New Year.
Tangerine candle
After reading this article, you will learn how to make crafts from tangerines with your own hands. We will offer you interesting ideas especially for you. To make a tangerine candle, you will need: a knife, vegetable oil or wax, tangerine, fire.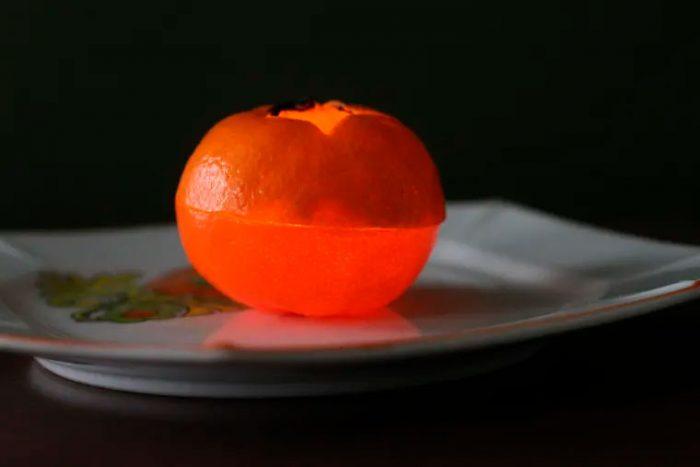 Master class on creating a tangerine candle:
First you need to cut the tangerine skin in the very center around the entire circumference..
Now you should carefully remove the half of the peel with the tangerine wick..
Next, you need to take the second half of the peel.
Then pour liquid wax into a half with a wick.
Using a knife, you need to cut an asterisk in the second rug.
It remains only to light a candle and cover with a second half..
Everything! Your tangerine candle is ready!
Edible hearts
You will need: tangerines, skewers, chocolate, knife, bowl, board.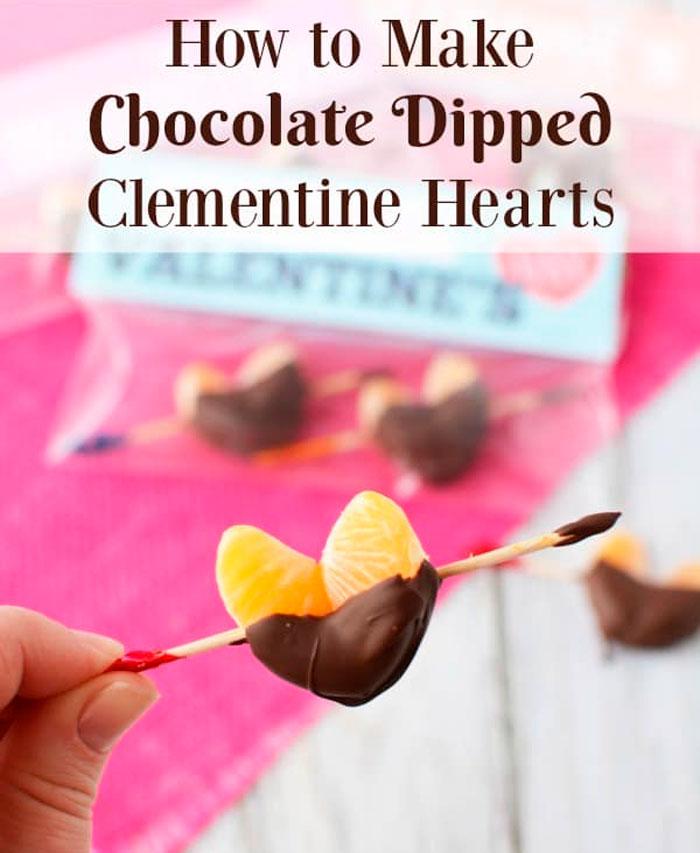 Master Class:
Peel the tangerines first.
Now you need to separate the slices from each other and put them on the board..
Two slices of tangerine must be placed opposite each other.
Now you should cut off the lower part of both lobules and form the heart, as shown in the photo.
Then you need to put the heart slices on wooden skewers.
Next, melt the chocolate.
The lower halves of the tangerine hearts should be covered with chocolate and left to solidify..
That's all! Delicious, edible tangerine hearts are ready!
Tangerine snail
If you are interested in crafts from tangerines for the New Year, then in this article you can find just such ideas. To create a tangerine snail you will need: a marker, a knife, a tangerine, a clove.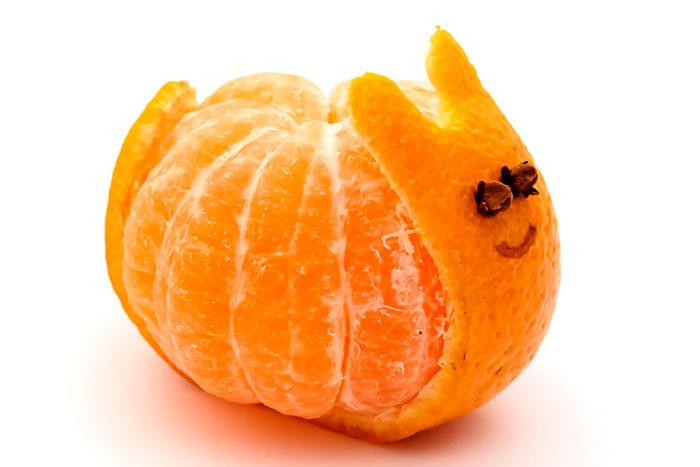 Master Class:
You need to take a tangerine and draw on it with a marker the outline of the snail, as shown in the photo below.
Now you should cut off the skin along the outlined contour..
Then you need to insert two studs as a peephole.
All that remains is to paint a smile.
That's all! Your tangerine snail is ready!
Tangerine Christmas tree
To make your own Christmas trees from tangerines, you will need: Green leaves, tangerines, a foam cone, foil, scissors, toothpicks, stationery pins.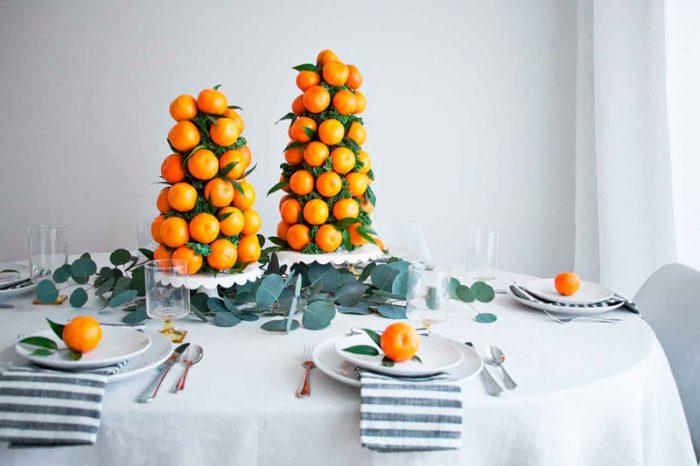 Master Class:
First, wrap the foam cone with foil.
Now you need to attach the green leaves with pins, covering the entire cone.
Next, you need to attach tangerines to the cone, using toothpicks for these purposes..
The tangerine tree is ready!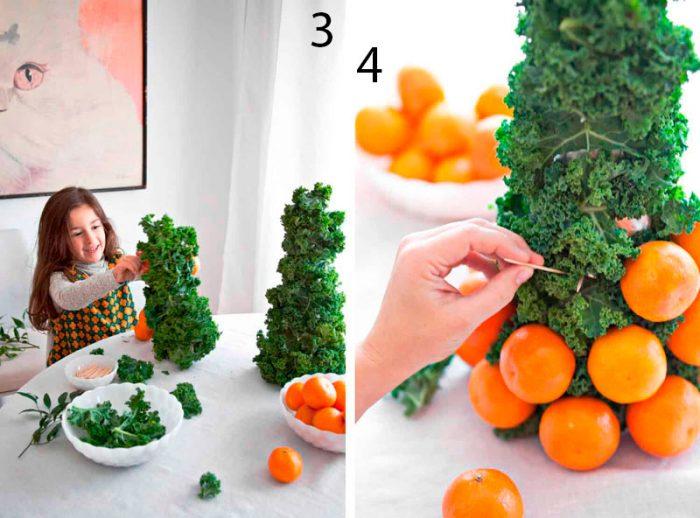 Mandarin wreath
Of course, it is worth talking about how to make a New Year's wreath from tangerines with your own hands. So, to create an ordinal wreath of tangerines, you will need: transparent packaging, eight tangerines, scissors, rope, sticker.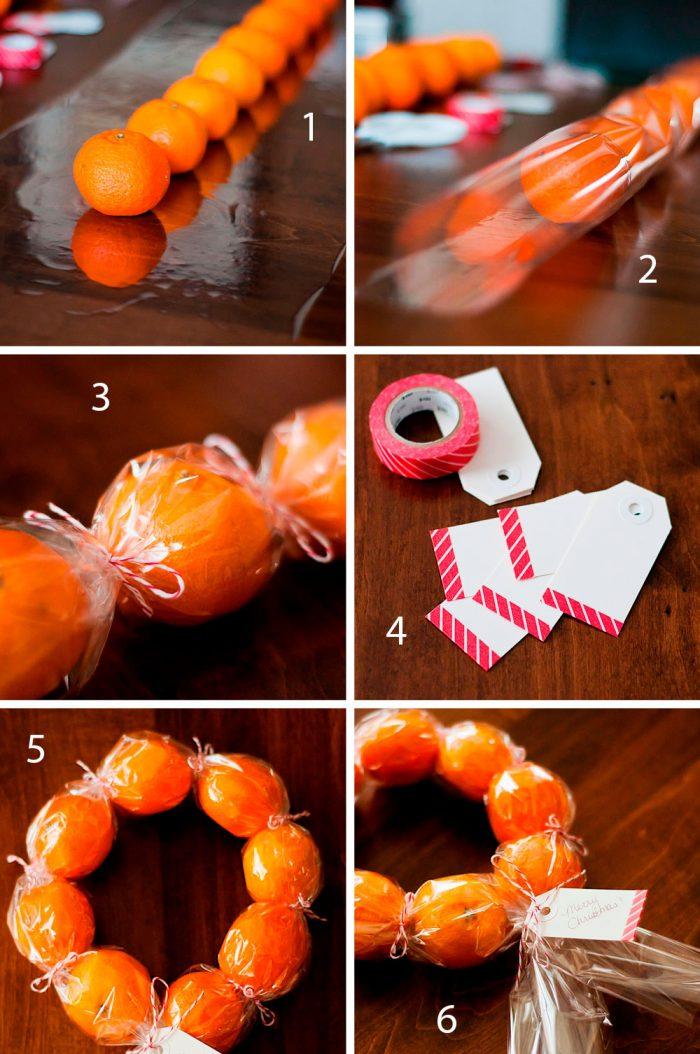 Master Class:
You need to lay out eight tangerines in one row.
Now you should wrap them in transparent packaging..
It is recommended to take eight equal lengths of rope and tie each of them, through one mandarin.
It remains to form and secure the wreath.
You can sign the wreath and attach a sticker to it.
Mandarin topiary
You can also make topiary from tangerines. To make tangerine topiary with your own hands, you will need: A strong stick, a floral sponge, pots, scissors, woolen threads, wire, tangerines, a stationery knife, sugar, coniferous twigs, green leaves.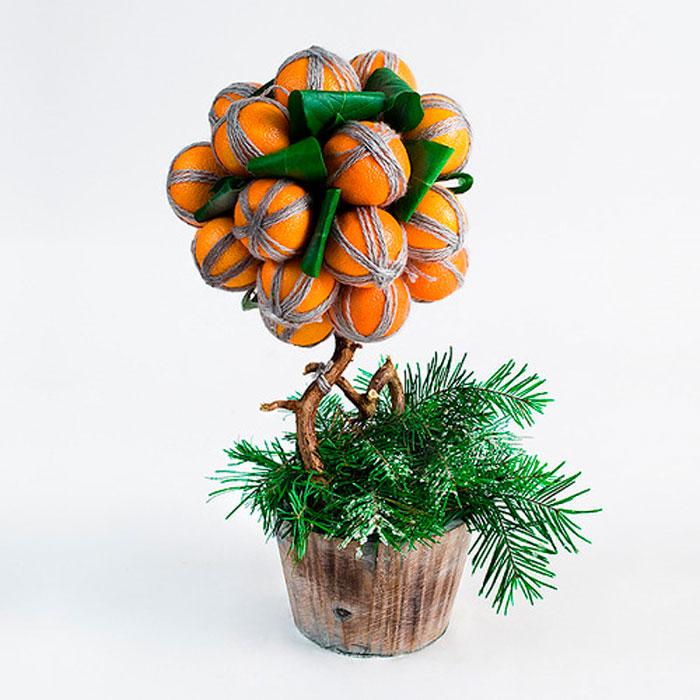 Master Class:
It is necessary to tie the tangerines with woolen threads crosswise, as shown below in the photo.
Now you should insert the pieces of wire through the threads that are attached to the tangerines.
Next, you need to wet the floral sponge with water and insert it into the planter..
It is boring to cut a ball out of a floral sponge and attach a stick to it..
Then you should install this stick in the planter..
Attach the tangerines to the ball through the wire..
Now you should fold the leaves and attach them to the tangerines..
Moisten coniferous branches with water, dip them in sugar and decorate the base of the tree.
Citrus Snowman
To make a citrus snowman, you will need: one orange, two tangerines, braid, toothpicks, glue, cloves, a hat, a cloth ribbon.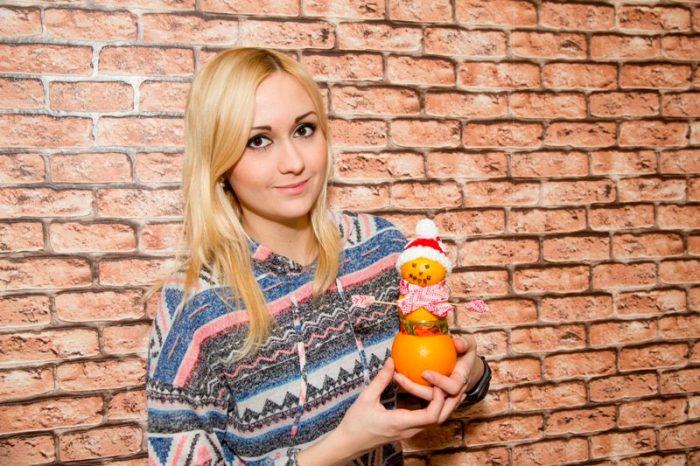 Master Class:
First you need to cut off the top of the orange peel and insert three toothpicks.
Large mandarin must be planted on toothpicks.
Insert toothpicks into the tangerine and attach the smallest tangerine on top.
Now you need to tie the string between the tangerine and the orange. It will act as a belt.
Next, you need to make a nose, eyes, a smile for a snowman using a carnation.
Insert two toothpicks as handles.
You need to take a piece of tape and fold it four times, tie it with a thread and glue it. These will be the mittens of the snowman.
A piece of fabric ribbon should be folded and glued with glue as a scarf.
Now all that remains is to put a hat on the snowman's head.
Tangerine decor.
Below we have presented to your attention a tangerine decor on the topic of how you can decorate a festive table and an apartment with tangerines. You can choose the one you like from all the ideas presented and implement them, thus making the New Year unforgettable..