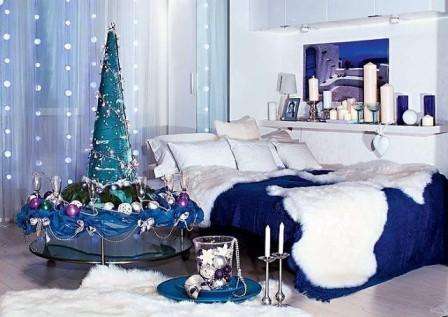 Each of us remembers the celebration of the New Year, especially a beautiful Christmas tree with toys, garlands, confetti and candles. In order not to buy a real Christmas tree or make some addition to it, there is the possibility of creating Hand Made decorations for the holiday from what is at hand. Such a craft will surely delight your loved ones and friends..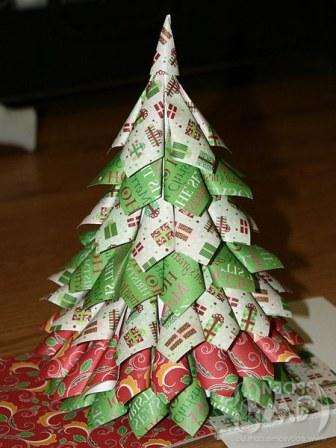 DIY Christmas tree from magazine pages
To create a New Year tree from the pages of magazines, you need to prepare:
• a magazine that has already been read and is just idle;
• a sheet of cardboard with glue;
• straight stick or handle.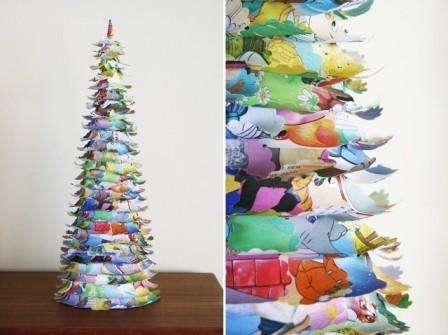 Form a cone out of the cardboard sheet and secure it with glue. Cut out circles or flowers of equal diameter from the pages of the magazine. The finished circles should be wrapped around an even stick or handle. Then we begin to glue the circles onto the cone from the bottom edge so that the base cone is not noticeable. For the top of the tree, we form a small star and glue it on top. It turns out a multi-colored and unusual Christmas tree.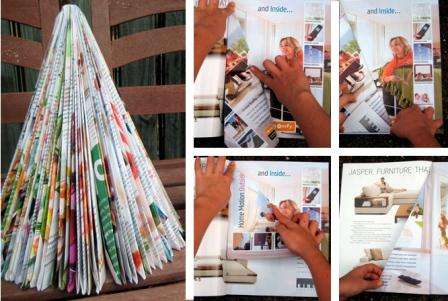 A variant of the execution of a Christmas tree from the sheets of a magazine
Christmas tree made of paper packaging for gifts
For the New Year, you can make a Christmas tree out of paper packaging for gifts..
To do this, you should have:
• wrapping paper;
• a sheet of cardboard;
• scissors with scotch tape;
• serpentine, beads, sparkles, tinsel.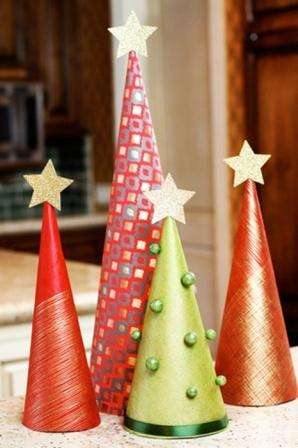 First you need to form a cone from a cardboard sheet or from a thick paper package..
We fix the conical shape with tape and cover it with wrapping paper. We also connect the edges of the paper with tape, the excess must be cut off with scissors.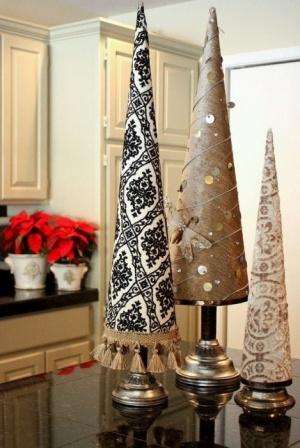 Now you can start decorating the Christmas tree with cut stars, buttons, sparkles or beads.
See also: Small felt tree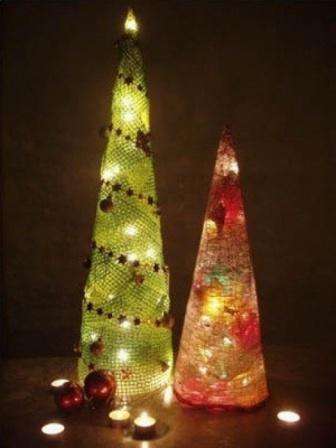 Christmas tree made of mesh with a garland
An unusual and beautiful craft will be a Christmas tree that glows. To create such a craft, you should stock up on:
• floristic wire and mesh;
• a sheet of cardboard;
• cellophane with scissors;
• PVA glue and pins;
• decor.
First, we form a conical shape from a cardboard sheet..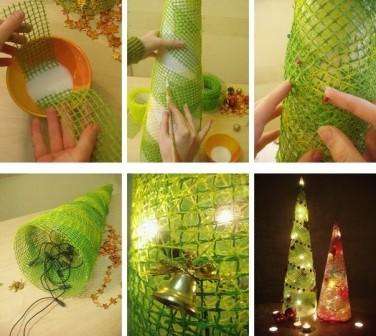 Then we wrap it in cellophane. Next, you need to cut the floristic mesh into the middle parts and coat them with glue. These parts should be glued to cellophane, the structure should be secured with pins and wait for the glue to dry. Now we repeat the sequential steps again. When the cone is completely dry, it is necessary to remove the cellophane from it. Place a garland of lights inside the cone and secure it with pins. Decorate the outside of the herringbone with sparkles, stars or serpentine. Plug in the garland and enjoy the beautiful craft!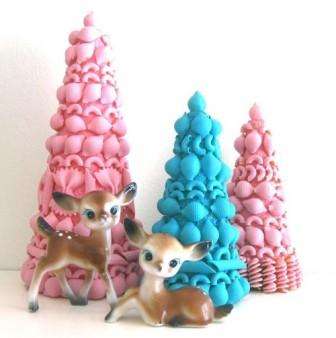 DIY pasta tree, photo
To create a pasta tree, take:
• foam cone;
• spray paint or gouache;
• pasta of various shapes and sizes;
• brush with PVA glue.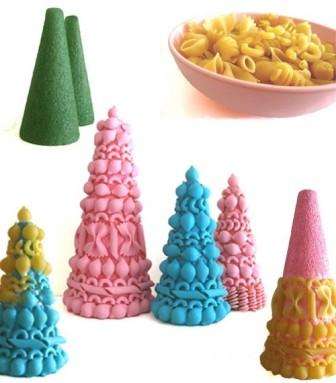 We begin to paint the foam cone, we wait until the workpiece is dry. Next, you need to glue pasta to the base. After that, they should be painted with two coats of paint or gouache. The craft should dry well. Alternate pasta so that the tree is even and follows the shape of a cone.