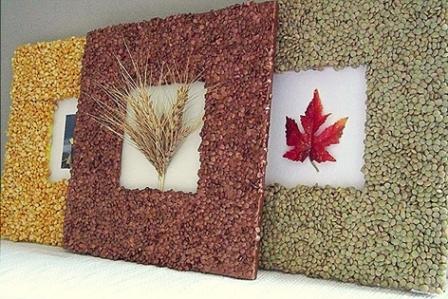 DIY millet and lentil crafts
Despite the fact that cereals are useful, they are used not only in the culinary arts, but also for needlework: it is very easy to make wonderful crafts with them. Krupa is ideal for applications that can be done not only at home, but also in kindergarten. Applique is the cutting and pasting of drawings, ornaments or solid compositions of leather, fabric, pieces of paper, plant and other materials on a specific background. As a base, you can use cardboard, wood or thick paper. We offer you several do-it-yourself millet crafts master classes for children and adults.
Applique – a handicraft using the millet sprinkling technique
Materials:
– millet groats;
– dark beans;
– cardboard;
– PVA glue;
– glue brush;
– simple pencil;
– hair fixation spray.
Master class application with cereals
1. First of all, you need to prepare a drawing that will be filled with cereals. This can be an image from a coloring page or a specially printed template. The child can even independently draw a picture with which he would like to work. Important! The drawing should be with large details so that it is convenient to cover it with millet.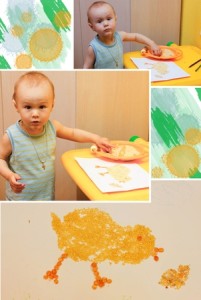 2. Transfer the drawing to colored cardboard or paper so that there is a background right away. We decided to make a chicken out of millet. The drawn bird must be well lubricated with glue, while it is advisable not to step over the contours.
3. Move the cardboard to the child and give him the cereal. Let him try to sprinkle millet on the glue. You can press the millet a little so that it sticks well. Fall asleep in one layer.
4. The eye, beak and legs of the chicken are made from beans. We also glue them on PVA glue.
5. If you want the millet craft to shine a little and not crumble at first, sprinkle it with hairspray.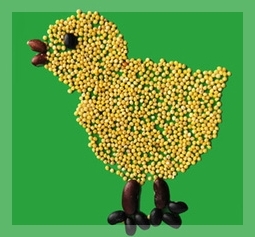 That's it, a gift for your beloved grandparents is ready! If they live in a village, then you can make a whole picture using the application method. Remember with your child what animals live with grandparents, draw them and start gluing. Millet can be painted with gouache, so the animals will turn out not only yellow. It is not necessary to draw animals on millet crafts, appliques of flowers or some beautiful patterns will look original.
Watch the video: applications – crafts from cereals
Applique groats using the indentation technique
Groats are a very good material for the development of fine motor skills in children. It is very often used in pedagogy. By fingering the rump or pouring it from hand to hand, the baby trains tactile sensitivity and motor skills, which in turn helps the child to perform fine and precise movements with the hands and fingers. Parents should be aware that the development of a child's speech is inextricably linked with the development of fine motor skills.. Crafts from cereals – this is an interesting type of needlework that will help the child develop imagination, logic and the ability to work with different materials. Spending time together will strengthen the relationship between parents and children and give a lot of positive emotions..
Materials:
– plasticine;
– cardboard;
– colored paper;
– scissors;
– glue;
– millet.
Master class application with cereals
1. Cut out the silhouette of a tree from colored paper. We will make a fabulous oak tree. Remember to move the scissors away from your child after you finish cutting..
2. Now glue the cut out tree with glue on a piece of cardboard. Let it dry a little.
3. Roll out individual wood parts from pieces of plasticine. The trunk can be made from dark plasticine, and the crown, in the form of small balls, from colored. We sculpt plasticine on a tree and press it well against the glued tree.
4. And now the most favorite process of all children begins. We give the child cereal, and let him press it into the plasticine.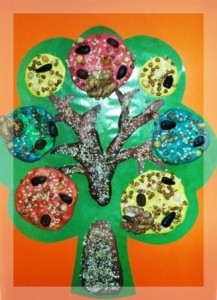 It is easy to make a craft from millet with children's pens. You can develop motor skills simply by kneading and rolling plasticine, and then pressing it into the rump. Any cereal can be suitable both for application and for other games. Pour one tablespoon of different cereals into the saucers: buckwheat, pearl barley, rice, wheat and corn groats, it will be very interesting for the child to even just touch it. After all, it's not for nothing that children climb into kitchen drawers, scatter or turn something over there. Parents have a chance to teach children not only to scatter cereals, but also to make simple crafts out of it..
What kind of craft can adults make from millet?
A frame is a decorative frame for paintings, photographs and even text. It is used to protect an image from damage or as a decoration. Frames of different sizes and shapes are widely used by designers in modern interiors. Want a fancy frame? It is not necessary to go in search of a store, you can make it yourself from cereals. Handicrafts are highly valued in the modern market, so you can make a frame for a photo not only for yourself, but also for sale or present it as a Hand Made gift..
Materials for the frame made of cereals:
– scissors;
– thick cardboard;
– paper;
– thick thread or lace;
– paints;
– brush;
– PVA glue;
– millet;
– hair fixation spray.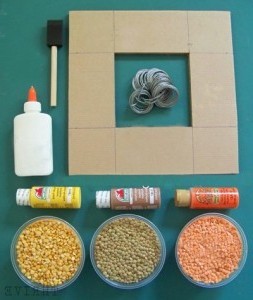 Master class for decorating a photo frame with cereals:
1. Find thick cardboard. It can be cut from the box. Cut out the base from the cardboard for a frame of a suitable size. To add volume, glue the two bases together..
2. We glue the frame with plain white paper on the side that we will decorate in the future..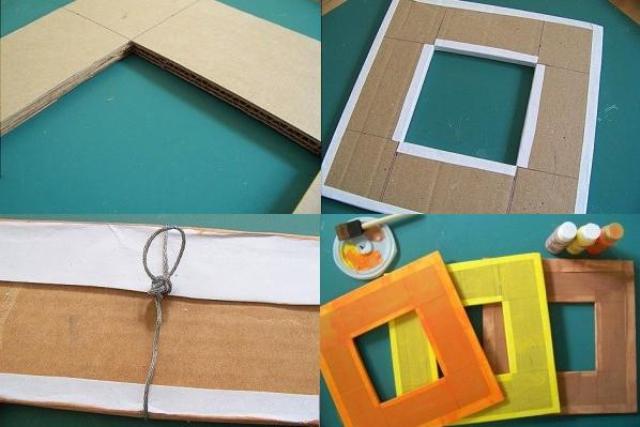 3. From a decorative lace or dense thread we make a loop, with which the frame will be held on the wall.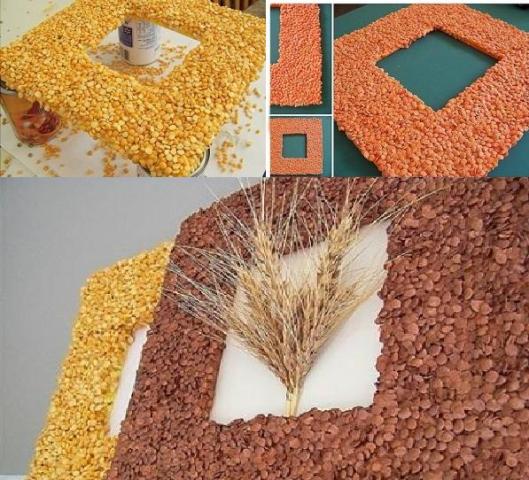 4. Now the frame needs to be painted. We take yellow paint or paint over well so that there are no white gaps left. Yellow paint works best as millet is also yellow. Let the paint dry.
5. Then carefully spread the frame with glue and sprinkle with millet. You can gently press it with your hand. We fill it well so that there are no bald spots. Let the frame dry. Try not to move the frame until the rump sticks well.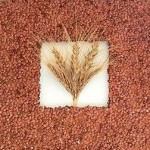 6. Now let's move on to the edges of the frame. We also spread them well with glue and sprinkle with millet..
7. Cover the finished frame with hairspray to fix the rump.
Do-it-yourself millet craft is ready. This original frame will decorate the interior and highlight its features. The best part is that such frames can be made in one style. After whatever period the photos are printed, you can always make the same frame, and not be upset that you will no longer find the one you already have in the store. There is also a second plus of this craft: even if the interior in the house changes over time or you plan to move, the frame can be repainted.
You can adjust the size of the photo frame yourself, the main thing is that there is enough cereal. It is not necessary to use wheat, as you can find many colored cereals or legumes in the store today. Orange lentils, purple beans, green peas, white rice or yellow millet – a wide range of natural grain colors.
Crafts with children from cereals
In the same way, you can not only make a frame for a photo, but also a beautiful frame for a mirror or panel. If you insert a white thick sheet of paper between the cardboard, then it is easy to glue a dried ear or sheet into the center.
We hope that our article do-it-yourself crafts from millet and cereals inspired you to do-it-yourself crafts from millet and other cereals, and you will have an interesting leisure time..