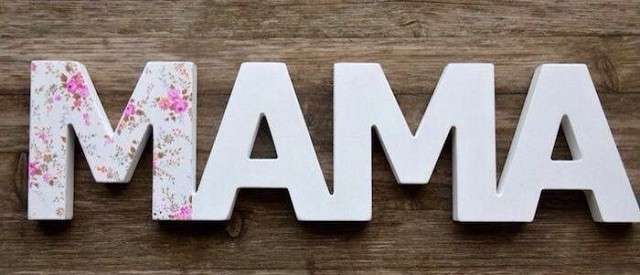 For every person, mom is the closest person. Therefore, every child should take care of her from childhood and make pleasant surprises for her. For Mother's Day, you can make a wide variety of crafts from various materials. And in this case, you can use any of the available materials. Below we will tell you what to make for Mother's Day yourself. Surely, you will like our ideas.
Mom's Day Crafts Catalog
Cute bouquet.
The first craft for Mother's Day in kindergarten is made of colored paper. You will also need glue and scissors..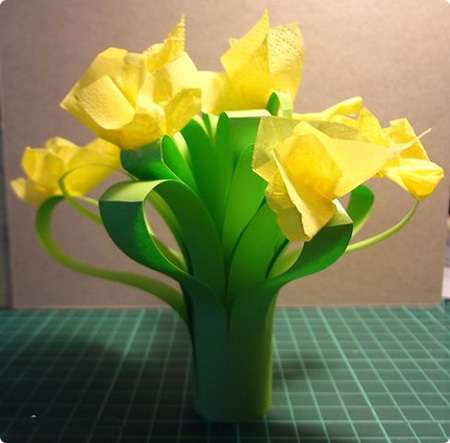 Progress:
Roll the green sheet of paper into 2 pieces. Then we retreat 3 cm from the edge of the sheet, and draw a horizontal strip from the bottom. And at the top of the sheet, vertical lines are drawn, which will have a distance of 1-1.5 cm between themselves.
Where you made the lines, you need to make cuts. They are done to a straight line. At the same time, 3 cm do not reach the edge.
Unfold the sheet with cuts. Then unfold the sheet with the other side and fold it edge to edge. Then coat the edges with glue and glue them.
After the glue dries, the sheet with cuts is rolled up into a tube. The result is a blank for a kind of stem..
Then it is worth making flowers from a napkin: yellow, red, pink.
The resulting flowers are glued to the bud. However, some places may remain without flowers..
If you wish, you can decorate the finished bouquet with a ribbon..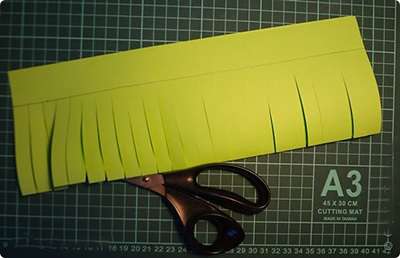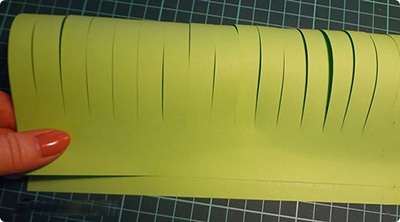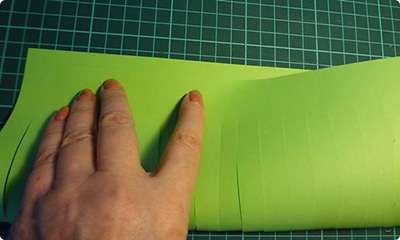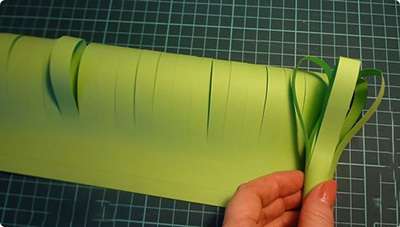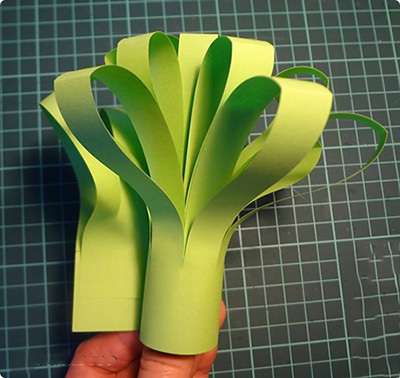 Beautiful card with balloons for mom.
In this article, you can find not only light crafts, but also those products that you need to work on creating. Any schoolchild can make a really interesting surprise for mom. Here, to create a product, it is prepared:
Cardboard sheet, glue,
Pieces of balloons, strings,
Photo.
Progress:
It is worth taking a photo in advance. The child on it must imitate the fact that he is holding balls..
A child's silhouette is first glued to a piece of cardboard. And from the pieces of the ball, mini-balls are made. They are tied with beautiful threads.
Next, these balls are glued to a sheet of cardboard using super glue. A wonderful craft is ready. Now it remains to wait for the moment when it dries up.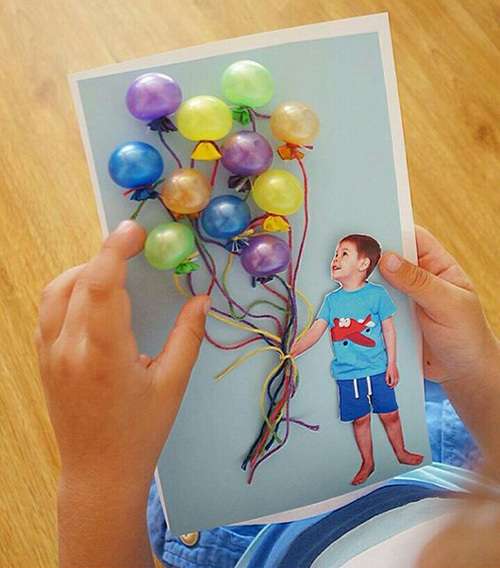 Original hearts for mom.
If the kids decide to make crafts for their mother for Mother's Day, then with the help of handy materials and some effort, they will succeed. For the next craft, it's worth preparing:
Bottle caps and popsicle sticks,
Colored paper and glue.
Progress:
It is better to use the corks in which holes have been made in advance, where ice cream sticks are inserted.
Several hearts are cut out of paper, which are glued to each other..
After that, the hearts are glued to the stick, and leaves are cut out of colored green paper, which are also glued to the stick..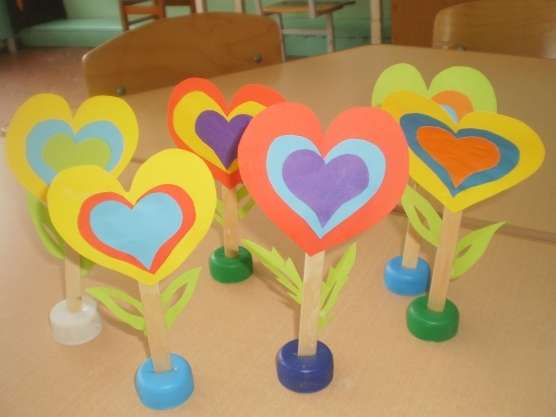 Plasticine flower.
The most beautiful picture for Mother's Day is very easy to make even for the smallest children. In this case, you will need: A sheet of colored cardboard, multi-colored plasticine and fantasy. You will also need hairspray, which is sprayed on a sheet of cardboard before further attaching the clay to it. Now the kids only have to mold the middle of the flower and colored petals from plasticine.
Another application from plasticine.
You can mold a lot of plasticine. And it will be easy to congratulate mom with the help of such crafts. In the creation of the next composition, cardboard and plasticine are involved. At the same time, large sausages are fashioned from plasticine. In order to make cherries they are rolled into circles. Leaves are formed in the same way. Brown plasticine imitates a twig.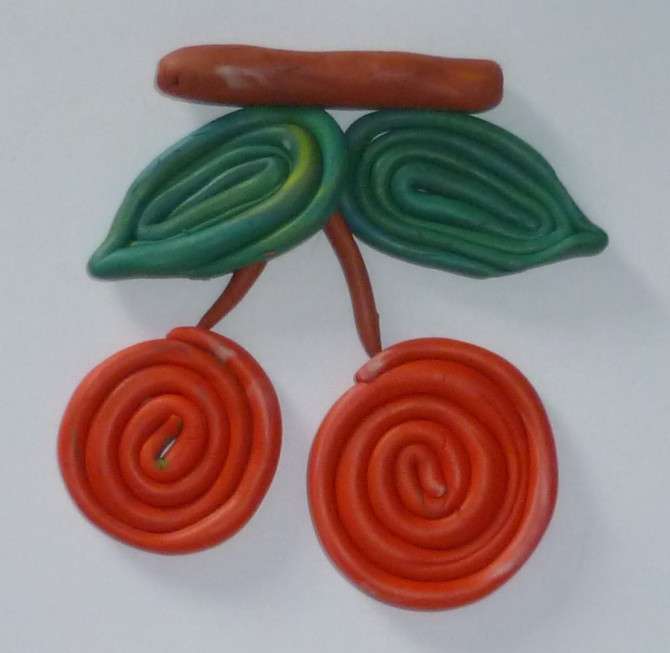 Craft idea from napkins and a plastic spoon. 
Flowers are considered a traditional gift in our world. But at the end of November, when Mother's Day is celebrated, finding them is extremely difficult. Flowers that will be created by hand can help out. In order to make a craft, take: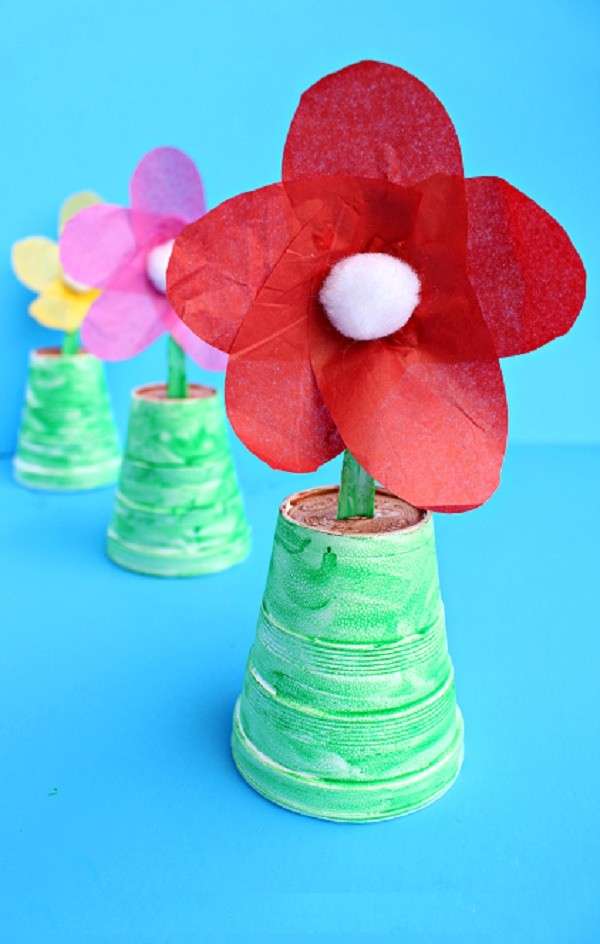 Thick napkins of different colors and a plastic spoon,
Plastic cup and paint brushes,
Scissors, glue, and cotton pads.
Progress:
The napkin is folded several times. After that, a spoon is applied to the napkins and petals are cut out in its office. Moreover, the size of the petals should not be much larger than the size of a plastic spoon.
The petals that turned out are applied to the plastic spoon. Everything is fixed with glue. The number of petals can be as you wish. It can be a chamomile or a fluffy flower..
Now a ball is formed from a piece of cotton wool or a cotton pad. It is fixed in the middle of the flower. Then proceed with the plastic cup. It will be a flower stand. In order for the craft to look beautiful, it is necessary to paint it with paints. Watercolor will do. After the glass dries, a hole is made in its bottom. We fix the flower and present it to our mother.
Postcard – sun.
How many wonderful products can you make for your mom as a gift? For example, an interesting postcard can be a great gift. And if you have decided to make crafts with children for Mother's Day, then take a closer look at the next option. To make a postcard, take:
Thick white cardboard sheet,
Yellow paper sheet,
Colored paper and glue.
Progress:
A base is needed for the "Sunshine" postcard. It may be a white sheet of cardboard. The shape is cut along the solid strip, and the card is folded along the dotted line..
For the sun, you need to prepare rays. For this purpose, sheets of colored paper are cut into not very wide strips. Then their ends are glued together.
A circle is cut out of yellow paper. A smile of the sun is drawn on the mug, and then beams-loops are glued to it.
The sun is cut in half and each half is glued to a postcard. Inside the postcard, place a congratulation.

Finally
Mother's Day is everyone's favorite holiday. Therefore, a variety of crafts are made both in the garden and at the school. For you, here we have given just some ideas for crafts. However, tinkering with each of these crafts is a lot of fun. Children will like this activity in any case..