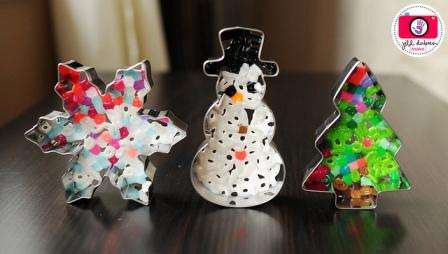 In winter, mothers with their children sit at home almost all day. And this is not surprising, because in winter there are few warm days and you don't really walk outside. But just sitting at home is very boring. And so it is worth trying to make winter crafts with your children with your own hands, which can be used to decorate a Christmas tree in the garden..
We offer the idea of ​​crafts with children for the kindergarten
Beautiful hand-made crafts can be an original gift. In addition, excellent homemade products can be used to decorate a courtyard or street. Today you can make absolutely any craft.
But now we need to offer MK one wonderful little thing that everyone can make. Such a unique and at the same time beautiful craft can become a decoration for a New Year tree or ordinary rooms. One has only to do it.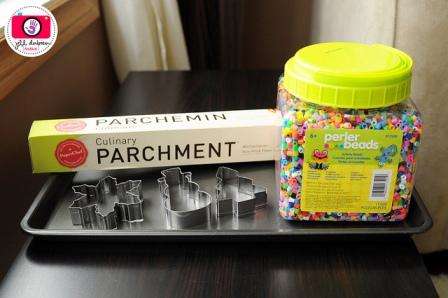 Before you start doing this thing, you need to prepare all the essentials. So, you need to prepare: iron molds that are used for baking and colored plastic beads.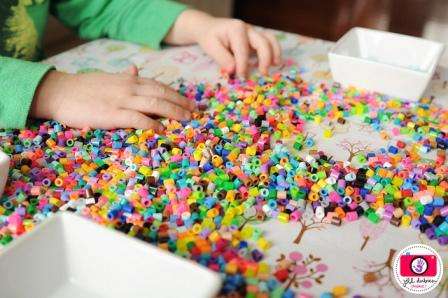 Since the craft is done in winter, the molds should be in the style of the winter theme. From this it follows that it is best to use the shape of a snowman or a herringbone shape..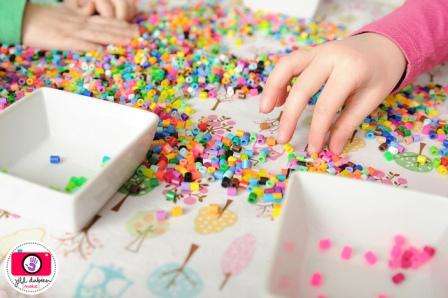 Sometimes these molds are difficult to find on sale. And so they can be made with your own hands from unnecessary iron cans..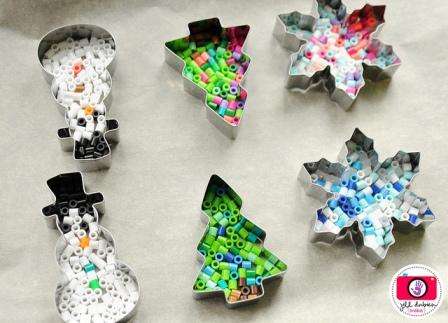 Now an ordinary baking sheet is taken, which needs to be covered with baking paper.
Molds with plastic beads are laid out on top of the paper. You need to make a pattern from beads. In a snowman, you need to highlight the eyes and nose with beads. Also worth doing with other shapes..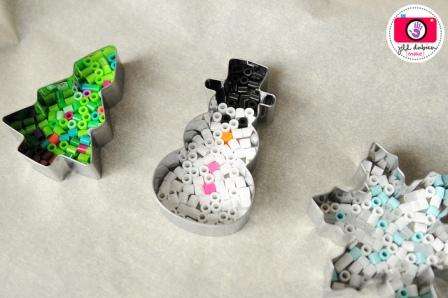 After that, the molds with beads are placed in a preheated oven for 10 minutes. Then they take out these winter crafts and let them cool.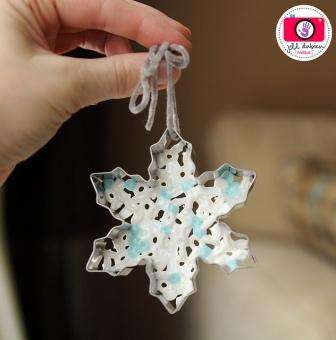 Now winter and original gizmos are ready.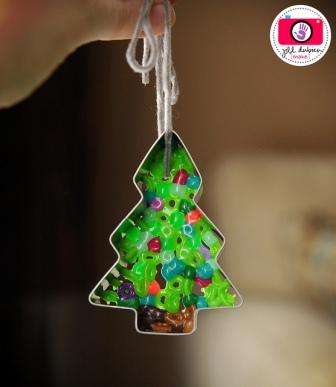 Herringbone – craft for the garden
You just need to attach a rope to them, with which you can hang the finished product on a Christmas tree in the garden.