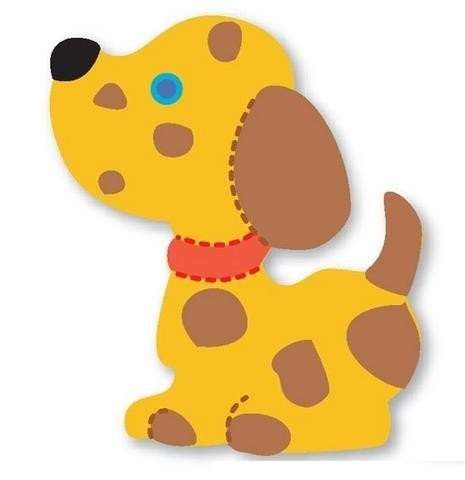 Undoubtedly, a lot of time is devoted to the preparation of the New Year. People decorate their home, choose outfits, and, of course, make up a festive menu. In this festive bustle, people from all over the world do not forget to choose gifts and write congratulations. As a rule, congratulations are placed on a postcard. It looks more attractive this way. The greeting card is easy to buy at the store. But if you want to surprise a person, then turn to the Internet. It is very easy to find Happy New Year 2018 of the Dog greeting cards here. In particular, our publication will offer you many interesting ideas that you will print and additionally decorate with warm words..
Bright and colorful New Year animations
Each person, for sure, has relatives who live from him in a neighboring city or in another country. Of course, many people also want to receive a beautiful congratulation from you. And in this case, you can please your loved ones by email.
Currently, many Internet users like an image with animation instead of a boring postcard, that is, animated pictures. Given this trend, many thematic sites are ready to offer you millions of similar images. The DIY Crafts portal is no exception. We are ready to offer you a whole gallery of bright animations for the New Year.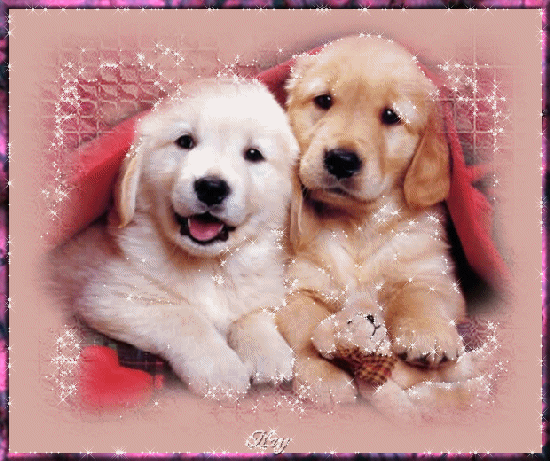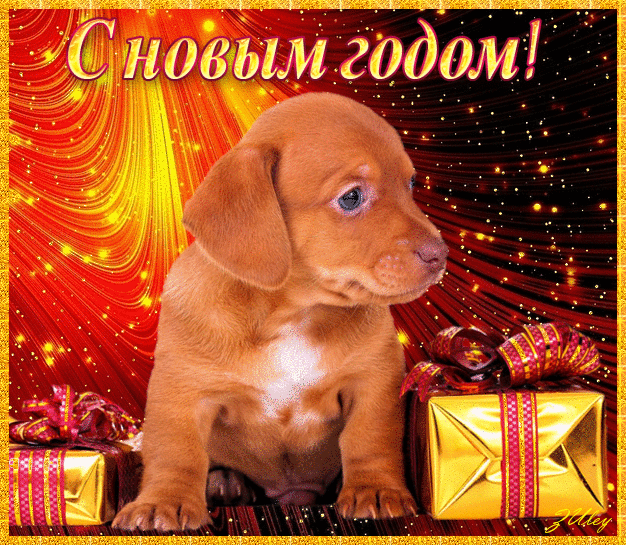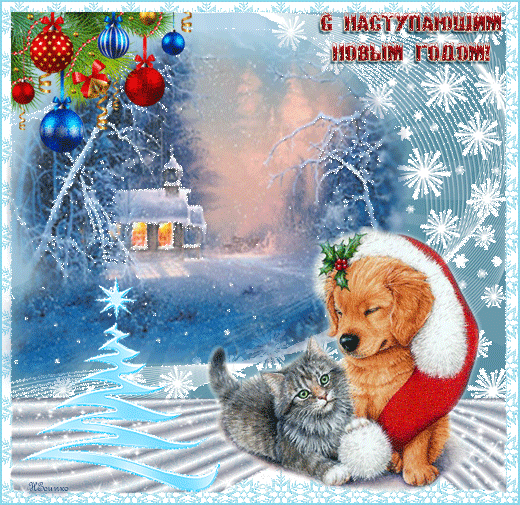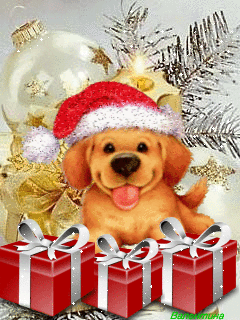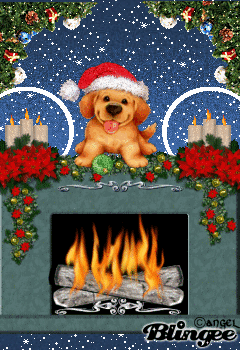 How to make animation yourself?
It is worth noting that you should not limit yourself to already released animated pictures. You can always try yourself as a graphic designer. Try to create unique content yourself. But for this you need to have the knowledge that you need to work with special software. If you want to learn this, then watch video tutorials on the Internet that will tell you a lot in detail. Below we list the best apps for creating gif animations.
GIF Movies Gear;
Adobe Photoshop;
DP Animation Marker;
Qgifer;
Easy GIF Animator.
On a note! If there is no time to get acquainted with various complex programs, then you can use online constructors.
Animations with text. 
If you do not have a talent for composing congratulations, then you can use a ready-made solution – these are animations with text. As you can see, these pictures do not need to be accompanied by congratulations. You only need to download the postcard and send it to receive it on a social network or by e-mail.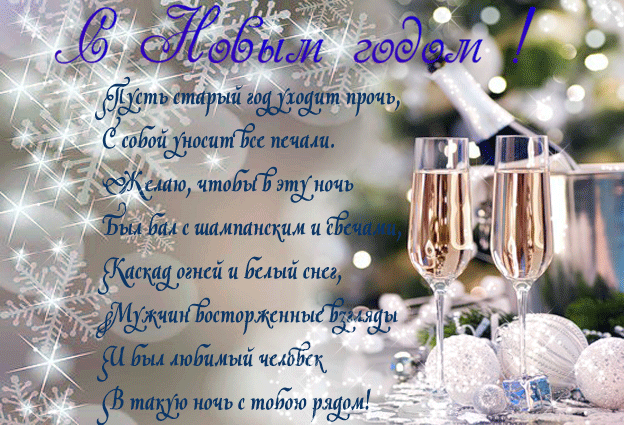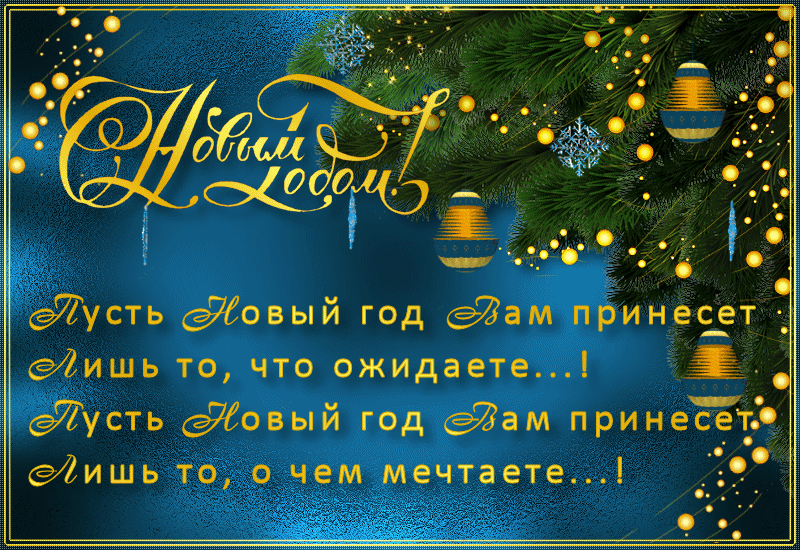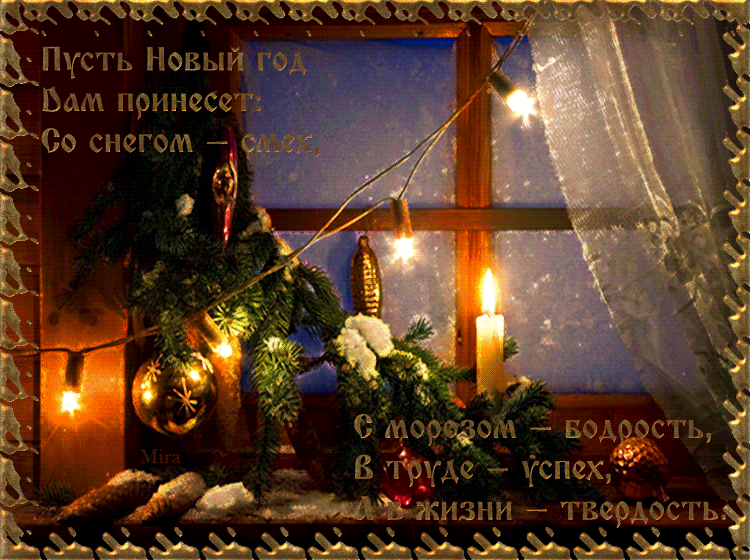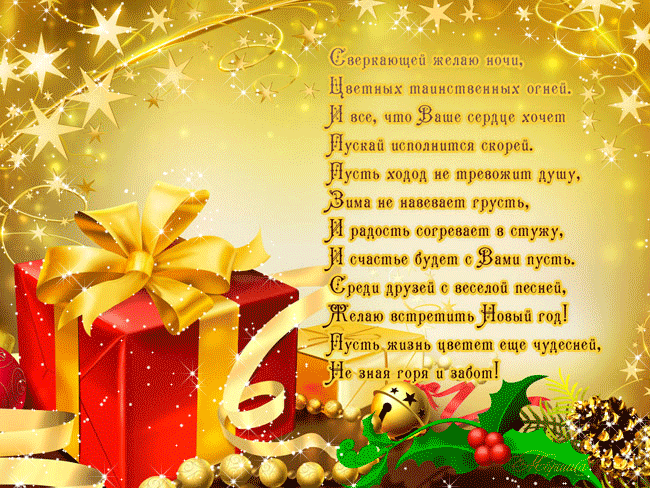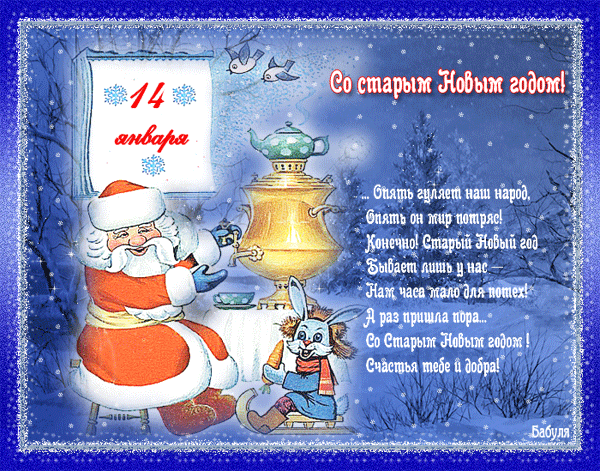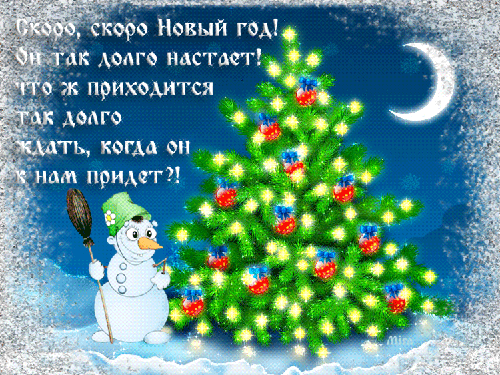 DIY greeting cards
If your option is – a postcard created by yourself, then you should be concerned about the question of how to make a postcard for a dog. And for you, we have also prepared several options..
Funny postcard – puppy.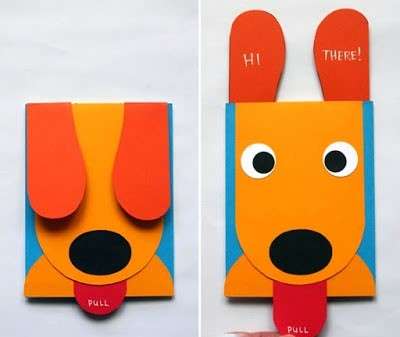 Not only a child, but also an adult will want to receive this postcard as a gift. As you can see, here the dog has a pull tab. As a result, the puppy's ears will rise, and the eye will say hello. To make the product you will need:
Sheets of colored paper,
Scissors and knife,
Glue and ruler.

Progress:
A sheet of white paper is folded in half. This will be the basis of your postcard..
In the next step, we start decorating the base. For decoration, print the template and then cut out.
The tongue and ears are cut out. Then they are glued together, as shown in the photo..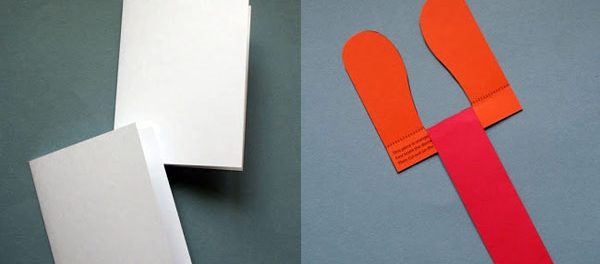 A yellow semicircle must be glued to the blue substrate. The already glued tongue and ears are inserted into the incision.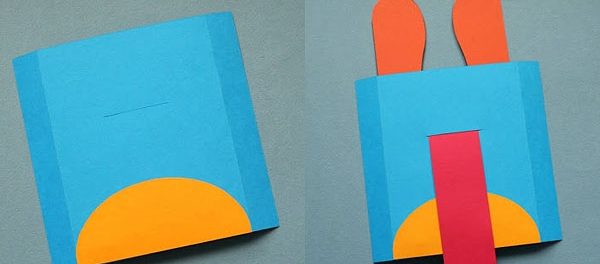 Glue the yellow part of the yellow color to the blue one. In this case, you should have a bend on top..
Now you need to cut out the eyes, in this case, black and white paper.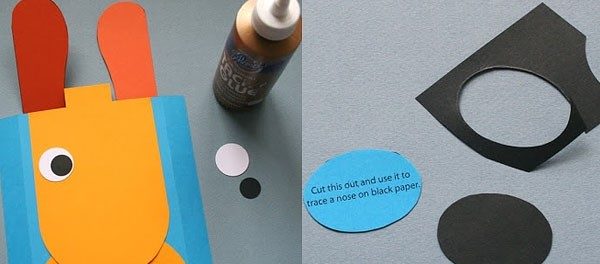 On the reverse side, the body of the postcard is glued, and then a congratulation is written inside.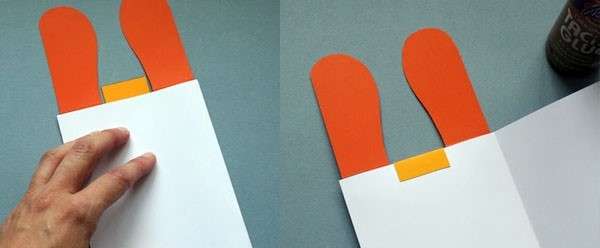 More postcard templates – not boring dogs.
In order to create a postcard, invite your child to this activity. Your help will come in handy for him. And this lesson, for sure, he will like.
Parts of the dog must be cut out in order to glue them to the postcard. Take a look at the templates below. If you follow all the instructions, then you will definitely get a wonderful product..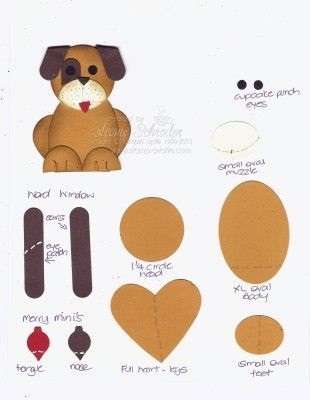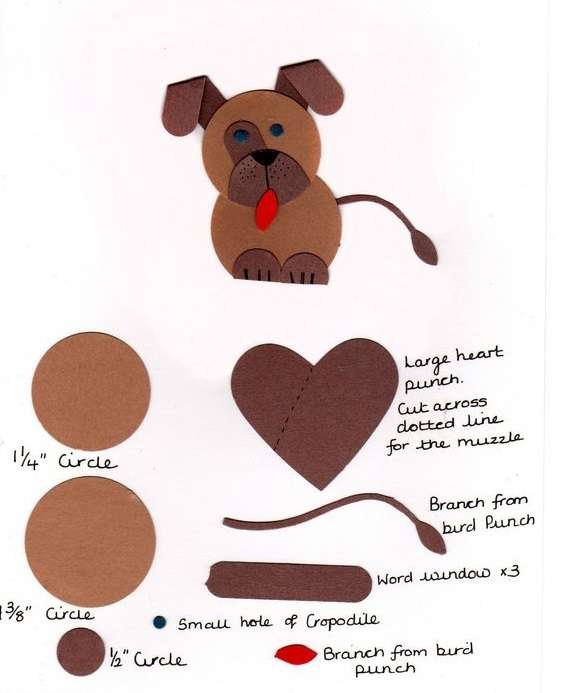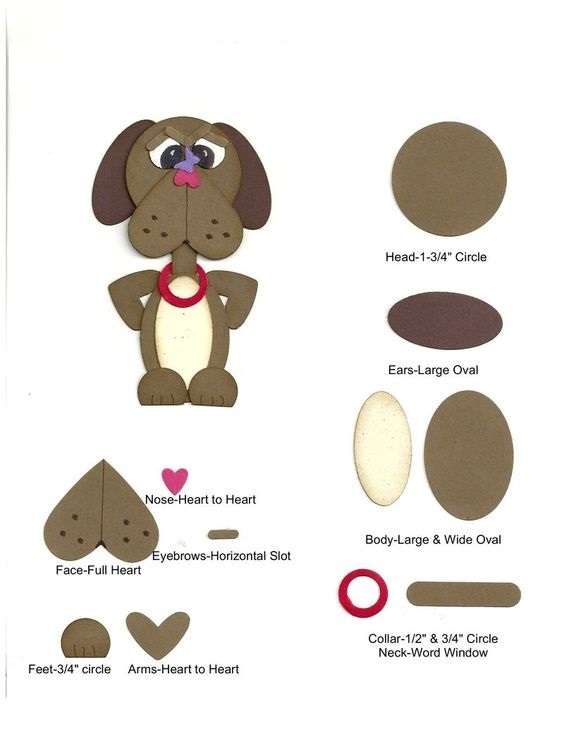 Postcard ideas – dogs
So, in this article were given completely different postcards for the New Year 2018 of the dog. As you can see, there are many options here. You can choose any electronic postcard and send it via the Internet. In addition, you can make these products yourself. In any case, a Happy New Year card with a dog should delight and provide the recipient with some positive emotions. Below we give you some postcard ideas, which will be very easy to make..