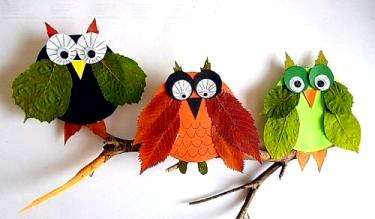 Probably all people in the autumn love to wander in the park or forest and collect bright autumn leaves. But did you know that from autumn leaves you can get interesting crafts. Therefore, in this publication, we decided to tell you about what crafts from autumn leaves you can make with your own hands..
Crafts from autumn leaves. Only interesting ideas
Butterfly made from bright autumn leaves.
It is worth saying that every child will like to do crafts from dry leaves. And all because they are very easy to craft. And to make such butterflies it is worth preparing: the leaves themselves, glue and cardboard. Also you can use other natural materials to decorate your crafts..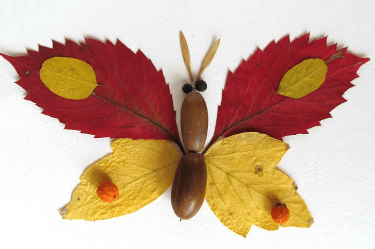 You can make other figurines from autumn leaves. Just turn on your imagination and you will succeed.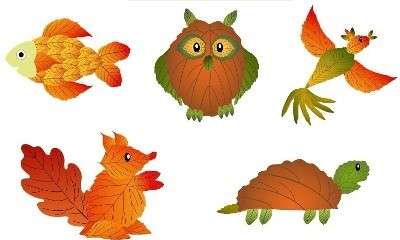 Owl made from autumn leaves.
To make such an owl from dry leaves, you must take strong cardboard, on which you must depict the silhouette of an owl. Then, you should cut out the silhouette of the owl. Also, you must prepare separate parts for the eye, legs and beak..
Progress:
Now on the outline of the owl, starting from the bottom, you must glue dry leaves. In this case, the gamut of leaves is recommended to alternate.
As soon as the feathering of the owl is finished, you need to glue the legs on top of these leaves.
First, you should glue yellow circles for the eyes, and on top of these circles you should glue more black circles.
Next, we glue the ears to the owl. For this work, you must take the leaves of an elongated shape and glue them to the crown of the owl..
You should have a triangle for the beak, which you should cut out beforehand. It should be glued in the middle below the eyes.
That's all your wonderful leaf craft is ready..
Original craft from leaves – toy owl.
In this article, we will tell you what kind of crafts from autumn leaves you can make with your own hands. And in addition to compositions from fallen leaves, you will be able to make a toy that will remind you of a wonderful autumn in winter. So, to create such a toy, just take a transparent bag and stuff it with leaves. And on top, stick the eyes and paws on the bag.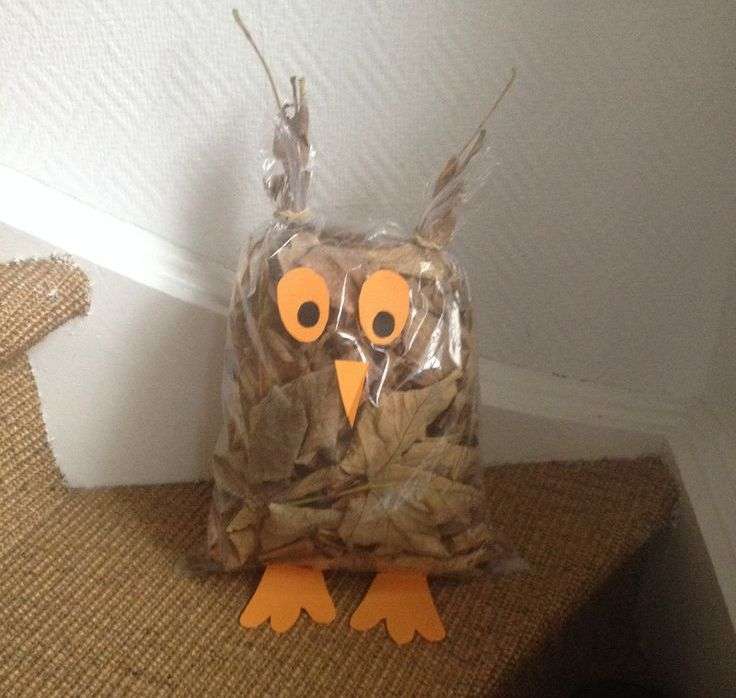 Glass decoration.
If you like to decorate your home, then you should take a closer look at the following interesting idea. To create these original leaves, you must prepare a large piece of white paper to glue on a variety of autumn leaves. Decorate the glass in your home with these leaves. Surely, such a decor will help your home to transform..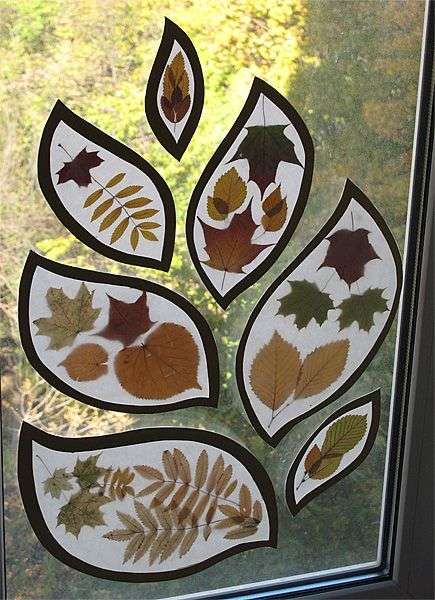 Crown of autumn leaves.
In summer, girls decorate their heads with flower wreaths. But in the fall, you can use bright autumn leaves for the place of flowers. And to create such a crown, you must cut a triangle out of cardboard, which will have 2 elongated ends. You must connect these two ends in a circle, and then glue the autumn leaves to the blank. In this case, it is best to use leaves:
maple,
ash,
oak.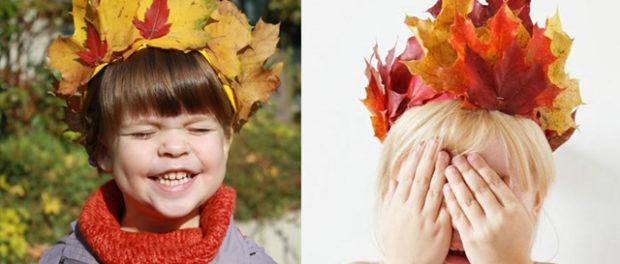 Yellow leaf wings.
Today, social networks have gained enormous popularity, where people post hundreds of photos every day. And every person wants to stand out with something. For example, in autumn, you can take wonderful photos with props – wings made of autumn leaves..
In order to craft the wings, you must use sturdy cardboard as a base. You can attach the leaves to the workpiece with glue, or with a construction stapler. However, it is better to use a stapler. It will help speed up the work, and the wings will look stronger. Upon completion of all work, you must attach the straps to the wings.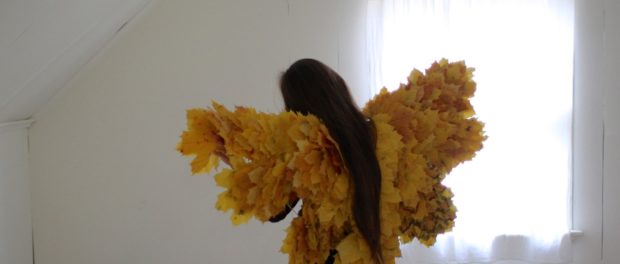 Leaf masks.
If you decide to thoroughly prepare for photography, then in addition to wings, also make masks using this autumn material..
To create an autumn mask, you will also need a cardboard blank. Then you just glue the autumn leaves to it..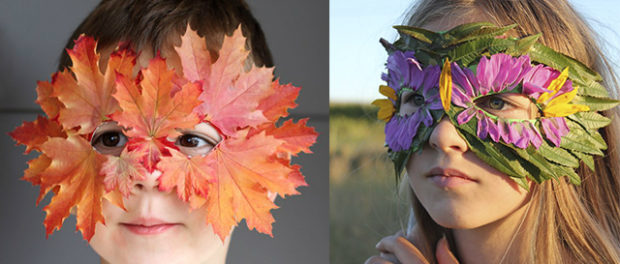 Autumn leaves as home decor.
Leaves that lie under your feet in autumn are perfect for decorating a room. And here you can choose the perfect option for your home decor.
The simplest decoration option is branches with yellow leaves, which you just need to break in the park and put at home..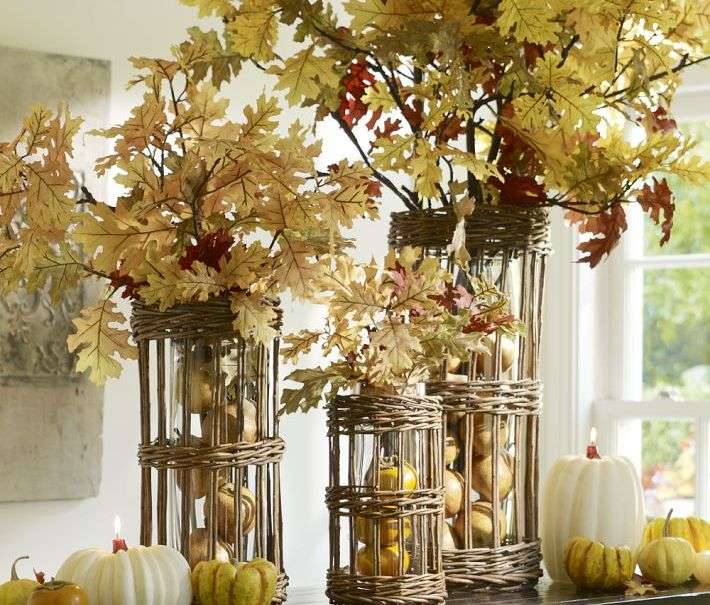 To decorate your home, you can also make wreaths of bright leaves..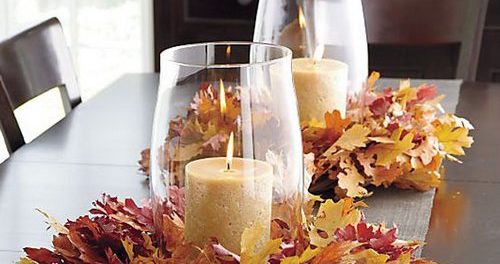 The leaves that decorate your home along with a luminous garland also look interesting..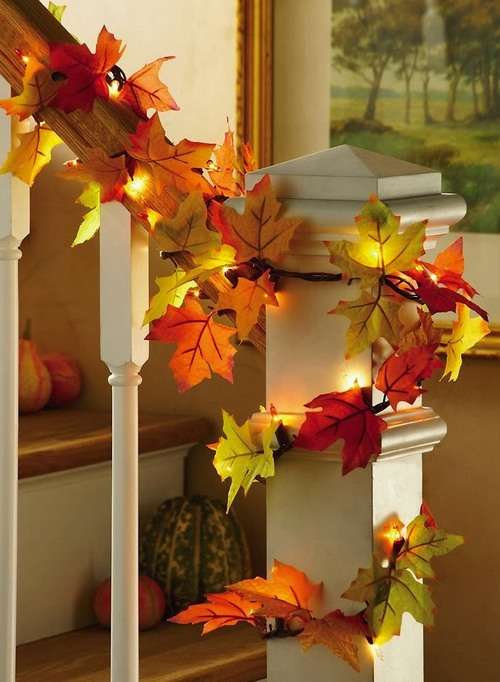 Glass candlesticks, which will be decorated with bright leaves, will look original and interesting in the decor..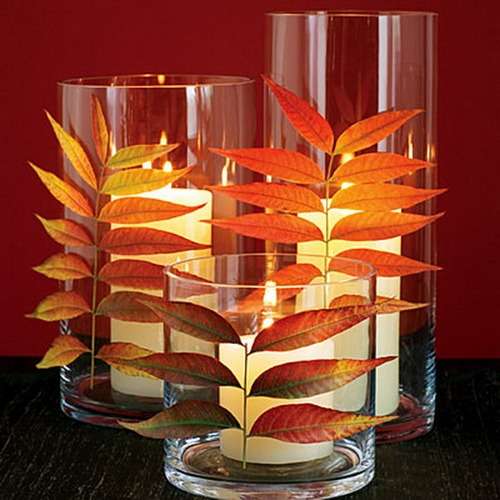 In general, if you decide to make your home original, then take a look at some ideas that you will certainly like..
Finally
Autumn is coming soon enough, which means that many people will be spending a lot of time at home. And if you do not want to be bored on the autumn evenings, then start creating interesting crafts. Remember that with the help of such an activity you will be able to get a lot of positive emotions..