White cabbage is the most widespread variety in our region, therefore it is planted in the garden by almost all the owners of the summer cottage. In order to protect the crop from pests and grow cabbage from seedlings, it is important to properly care for it. In this article, you will learn, how to grow white cabbage in the open field with your own hands. Our helpful tips will help you get a good harvest at the lowest cost..
Methods for growing cabbage in the country
You can grow cabbage from seeds or from purchased seedlings. Each of these methods has its own advantages and disadvantages. If you want to grow a specific variety or hybrid of white cabbage, then it is best to buy suitable seeds or from someone you know. The disadvantage of growing cabbage from seedlings is that you cannot be 100% sure that you are planting exactly the variety you want..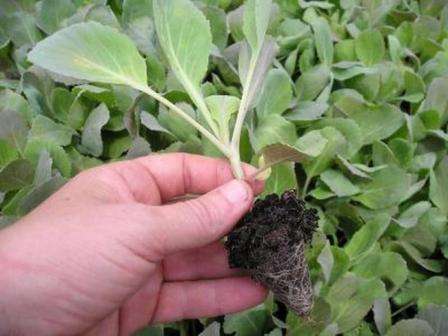 Seeds are soaked in warm water before planting. You can add a little potassium permanganate to the water to disinfect the seeds and protect the cabbage from pests, including slugs and caterpillars. The time when you can plant cabbage depends on the variety. So it is permissible to plant the early varieties in open ground in the country in March, and the later ones – at the end of May..
If you plan to grow cabbage seedlings, then the seeds also need to be prepared, but planted in specially prepared boxes. Growing seedlings can be started as early as mid-February. Sow the seeds, and when seedlings appear, pick them up so that the seedlings are strong. Planting cabbage seedlings from seeds in open ground is possible in April.
In the case when the seeds of white cabbage are sown in the ground, you also need to dive the seedlings. In open ground, cabbage seeds are planted at a distance of about 20 cm to a shallow depth. Monitor the air temperature, if frosts are expected, then you will have to make a mini-greenhouse, covering the seedlings with a film.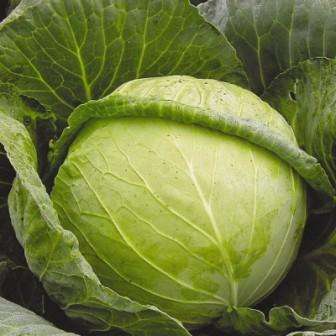 Do not forget to huddle cabbage seedlings in a timely manner, as this plant loves loose soil. Fertilizing white cabbage promotes intensive growth and abundant harvest. If you want a natural and organic crop, try to avoid chemical fertilizers and nitrates, which are very absorbent in cabbage. The best option is to use manure and chicken droppings.
How to grow cabbage without being damaged by slugs and caterpillars
It is important not only to take care of the harvest and timely watering, but also to think about how to keep the cabbage heads intact. Cabbage butterflies – lay eggs on cabbage leaves, resulting in caterpillars that eat the plant. In order to protect white cabbage, experienced summer residents plant potatoes nearby. Potato tops release a special substance that scares away butterflies.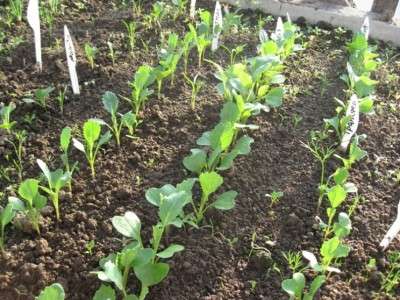 Growing white cabbage seedlings
Another good way to fight is to spread the wormwood sprig on the growing cabbage. In addition to potatoes, dill, celery, and coriander are often planted next to the beds. These plants also repel pests of white cabbage..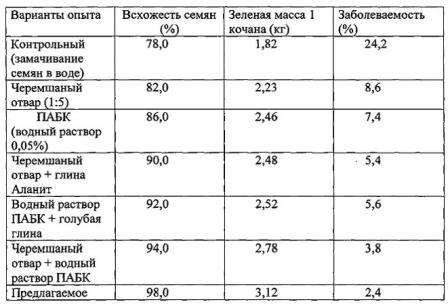 Presowing treatment of white cabbage seeds before planting
Now you know, how to grow white cabbage in the country in the open field. Choose the most optimal method for yourself – from seeds or from seedlings and plant the site. A good harvest depends on the fertility of the soil, so do not forget to apply fertilizers not only before planting, but also in the fall, when the crop is harvested..