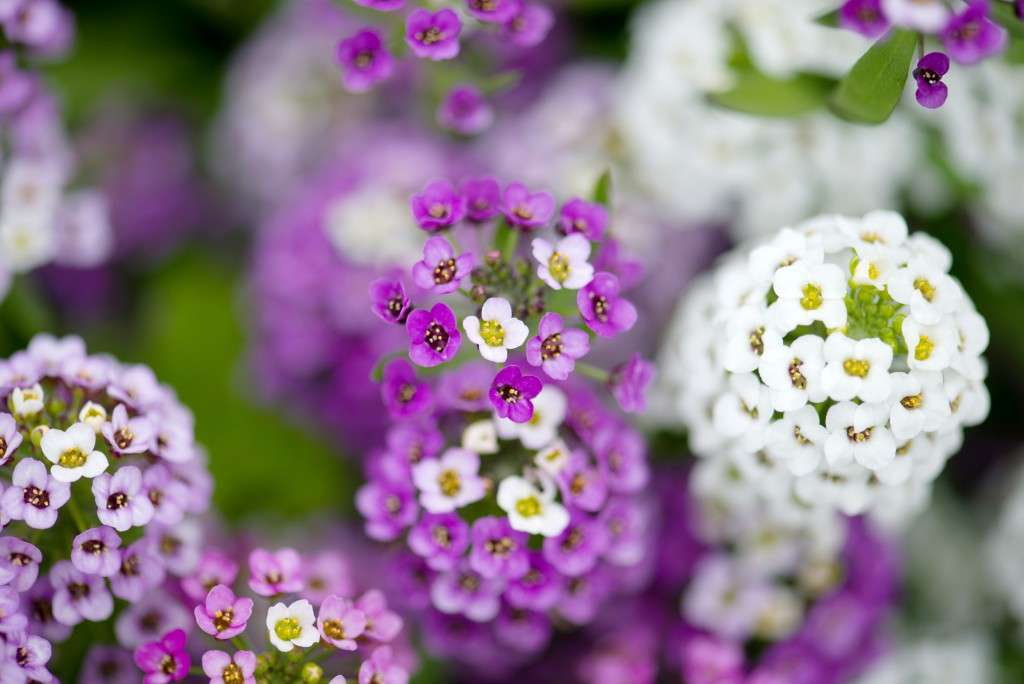 In the event that you want to have a blooming personal plot that would delight you with its beauty every day, then such a plant as lobularia will come to the rescue in its design. Growing this flower from seeds is a fairly simple procedure. Even a beginner gardener can handle it. Indeed, the lobularia is a beautiful plant. Grow from seed and decorate your garden plot. Also find out when to plant this ornamental plant..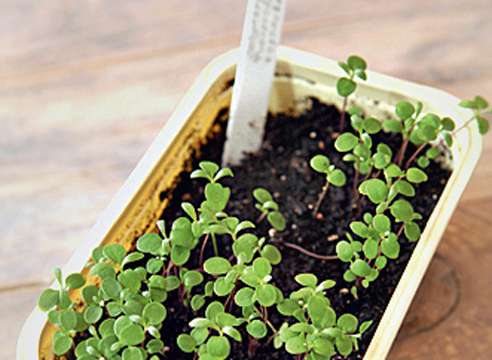 Appearance
Lobularia is a lovely and charming flower. Thanks to its bright color and delicious aroma, this plant can become a real decoration of any garden plot and create a flower carpet unique in its beauty. It is worth noting that thanks to this flower, you can also decorate a flower garden, lawn, alpine slide or gravel garden. Lobularia can be both perennial and annual. Its height can reach 40 -45 cm. The shoots of this plant are branchy and have fluffy leaves. The peduncles themselves are very small and are collected in beautiful lush inflorescences. It is very easy to grow a lobularia from seeds at home. As a result, that flower will delight you with its beautiful and rich flowering from the beginning of May until the onset of the first frost. Lobularia is of five types. But in our climatic zone, only those varieties that came to our country from the Mediterranean can grow.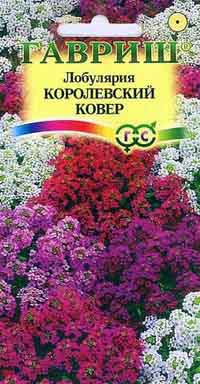 Fundamental rules
That lobularia turned out to be beautiful, it can simply be grown from seeds at home. Growing a plant such as lobularia with seeds is simple. But in this case, one should not forget about the basic rules of this procedure:
Since this plant is unpretentious, it can be planted in an open area well-lit by the sun. Also, this flower is distinguished by its frost resistance..
Watering lobularia should be done very carefully, without overflowing it. Since stagnant water can lead to rotting of the plant's root system.
Planting lobularia must necessarily be accompanied by the introduction of organic fertilizers into the soil. They can also be added after cutting the regrown shoots..
Features of seed growing
Lobularia is a favorite flower of many gardeners. And proper planting and proper care will allow you to grow the beautiful plant that you can see in the photo. When growing lobularia from seeds, it is imperative to adhere to the time frame. You can plant the seeds of the plant immediately open ground – either in the spring or in the autumn. If you are planting lobularia in the fall, then you need to cover its seeds. The second method of growing lobularia is seedlings, which will subsequently be transplanted into a greenhouse, or into the ground under a film. Using this method of growing lobularia, it is imperative to control the air temperature. It should be at least 13 degrees. After a while, the seedlings should be thinned out. The time interval between planting should be approximately 15-17 cm.In early May, seedlings are allowed to be planted in open ground.
Compliance with the time intervals with this planting method plays a major role, since otherwise, the lobularia will stretch into growth and undergo all sorts of diseases.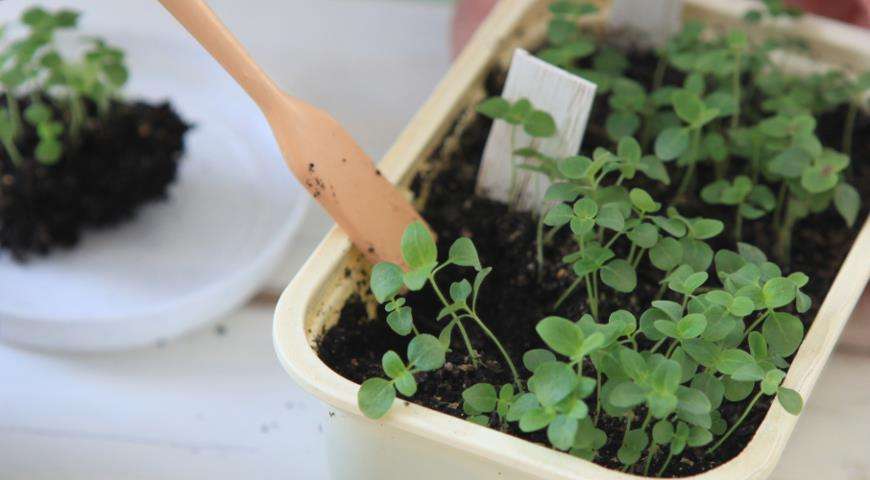 We get seedlings
The most ideal addition to the landscape design of any personal plot is, of course, a lobularia. Growing this flower at home is a very simple process. Of course, if you adhere to the basic rules. It should be noted that this plant in a temperate climatic zone will feel more comfortable. Based on this, in many European countries, and also in our country, lobularia is cultivated as an annual plant. Lobularia seedlings can be obtained quite simply from seeds. For this reason, this method is the most popular for its cultivation..
Before planting lobularia seeds in containers, the soil must be thoroughly moistened. Further, it is necessary to evenly distribute the seeds of the plant in it and lightly sprinkle with river sand. After planting the seeds, the containers should be covered with foil. You need to water the seeds once every few days. After 10-11 days, the lobularia will give the first shoots. But in this case, the seeds may grow unevenly. So seedlings can appear within one, two months. The film can be removed only after 3-4 leaves appear on the seedlings.
In the event that the seeds of lobularia germinate in the last decade of March, then picking is allowed already at the beginning of May, during the period when the seedlings reach a height of 8 cm. Seedlings must be planted immediately in open ground. In addition, it is imperative to ensure that they dig into the ground along with a lump of earth. This is necessary to protect the plant's measles system from all kinds of damage. Many gardeners prefer growing lobularia from seeds that were planted in the ground in the fall. In this case, throughout the entire autumn and winter, the seeds of the plant must be under cover (plastic wrap, or special covering material). And you can remove the film only with the onset of spring. In addition, it should be remembered that this method will not be able to ensure good seed germination. Basically, lobularia is planted in a place well-lit by the sun, where there are no drafts at all. In addition to heat, this plant prefers the sun. And you do not need to fill the lobularia with water. It can perfectly tolerate short-term drought. The very first flower stalks can appear in your flower garden at the beginning of May. It should also be noted that the flowering of the lobularia will continue until the onset of the first frost. Perennial lobularia or alissum can multiply using cuttings. To use this growing method, it is necessary to leave the faded flowers of the plant in the soil so that they can fully bloom, and the seeds to ripen and crumble. Strong shoots of the plant should be thinned out, leaving about 15-20 cm between the bushes.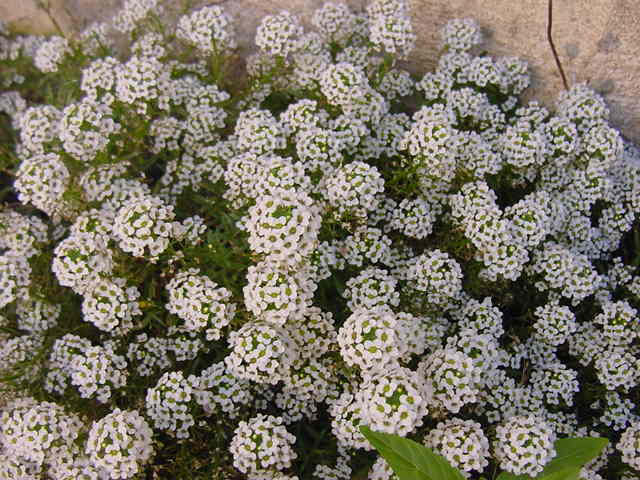 In-ground care
As we wrote above in our article, lobularia is an unpretentious plant. But it still requires some care. After the plant is overgrown with the first leaves, it must be fed with complex fertilizers. Here it must be noted that feeding should become daily for the lobularia. Before fertilizing the soil, it must first be soaked in water. The resulting solution must be poured over the roots of the plant, without touching its flowers and leaves. After applying top dressing, you can water the plant with clean water. In the event that the bushes of the plant were previously sheared, then for their quick recovery it is necessary to feed the plant with nitrogen fertilizers.
Rocky or sea?
Lobularia has a second name – sea alyssum. But there is another rather interesting species of this plant – rock alyssum. Sea alyssum can reach a height of 20cm. This flower has small silvery leaves, fleshy structure. In warm climatic zones, it can grow as a perennial. Due to the presence of small flowers, this plant looks very luxuriant. And if you also take into account the color variety – from white to bright burgundy shades, then it is quite possible to create a bright flower bed or flower garden. Alyssum marine or lobularia are great for growing on the edges of flower beds, a border that runs along the paths of the garden, a rabatok. Drought-resistant lobularia can be used to decorate alpine slides, rocky gardens, where you can steal the gaps between paths or steps with these flowers. Rock alyssum is a perennial plant. It is capable of reaching a height of 25cm. This flower is distinguished by very branched stems that can form a beautiful and neat bush with long leaves. The flowers of this plant are small and also gather in beautiful and dense inflorescences..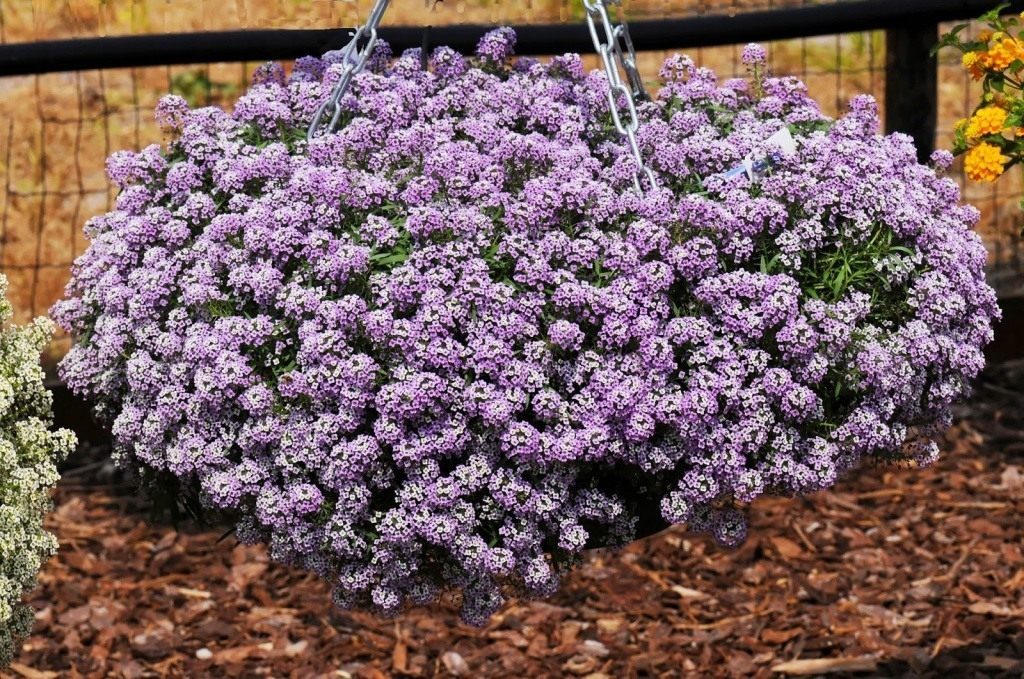 Garden design
You will definitely like Lobularia flowers. And if a competent planting and good care is made, then the plant will be beautiful. Take a look at the photo of this plant and see how the flower looks in landscape design. Lobularia is a very unique plant. With it, you can create a beautiful and unusual design in your garden. If you prefer corners with beautiful carpets made of flowers, then this plant will definitely please you. The flower can be used to decorate the borders in the garden in an original way. This plant will also look quite impressive in containers, for example, on your own balcony..
When planting a lobularia, it must be remembered that this flower gives a very sharp and rich aroma. For this reason, if you do not tolerate strong smells, then think about where you will plant this flower. Many gardeners often use this plant to decorate gray and unsightly garden plots, since this flower arrangement will surely suit their taste..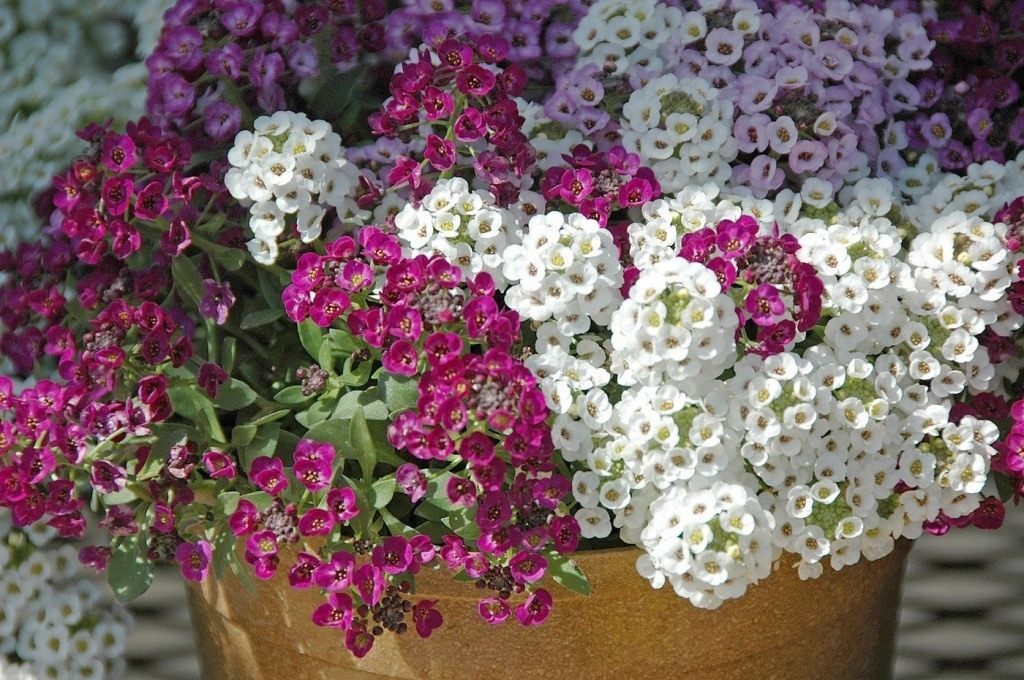 Diseases and pests
Like many other plant species, Lobularia can be subject to various diseases. Powdery mildew is the most common disease. It appears quite often in humid climates. The effect of this disease immediately becomes noticeable to the eye – the leaves of the plant begin to turn brown and fall off. If you see these defects on a flower, then its diseased areas must be removed, and the flower itself should be treated with soapy water. Also very dangerous diseases for alyssum are white rust and brown rot..
The main pests of lobularia are cicadas and aphids. They are capable of carrying jaundice among plants. As a rule, fight these diseases in various ways:
deterrent decoctions from plants,
chemical attack.
The most disliked formulations for aphids are citrus-based solutions. This means that a decoction of the peel of tangerines and oranges will be an excellent and reliable option in the fight against aphids. You can also fight aphids with a soapy solution, which clogs the airways of these insects. It is also necessary to remember the following: proper care of lobularia consists in constant attention to the soil and its general condition. When various defects appear, it is necessary to get rid of them in time. This can save this plant from death. Let's give one more advice: in order to give your suburban area a beautiful appearance, try to combine varieties of lobularia with other spectacular plants.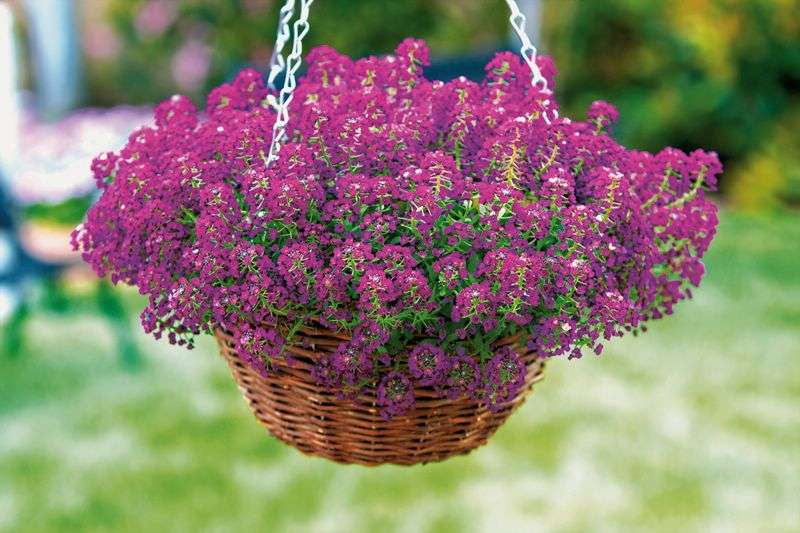 Finally
Lobularia is capable of germinating at any summer cottage. However, proper outdoor planting and proper care are essential. Without these rules, the plant will not be able to exist and delight you with its beauty..