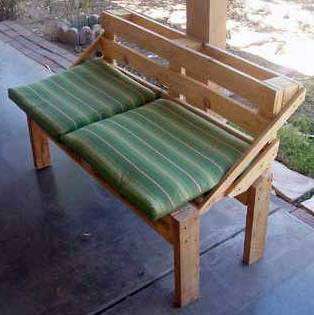 In our "fun" time, everyone strives to make something, to adapt something for something! Household veins more and more often began to appear – nothing else is thrown away! Each "unnecessary" thing can be given a new life!
This is especially true in the country! So much has accumulated – where to adapt everything? And how much is needed for your favorite piece of land to be well-groomed, exclusive and, of course, comfortable!
This article will just teach you how to craft pallet benches with your own hands! The bench will find its application in every summer cottage! Under a tree in the garden, on the porch, near the vegetable garden – everywhere a bench will be appropriate.
To begin with, consider photos of do-it-yourself benches from ordinary wooden pallets.
Pallet benches, photo selection: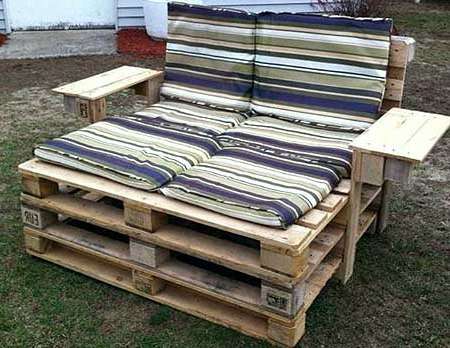 A whole sofa made of pallets))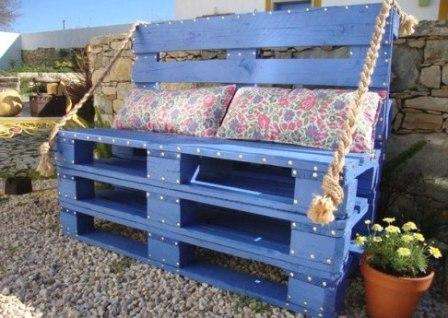 Having looked at a great many benches, let's stop at this option. For the first time, this will be enough, and when you get the hang of tinkering benches from pallets, you can switch to more complex models.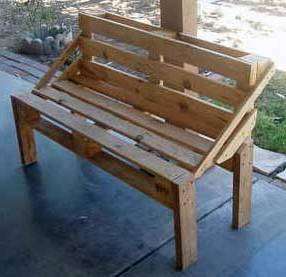 Read also the article: country benches
Bench from a pallet, step by step instructions
• We take one whole pallet (it is in our interests that the pallet is intact – after all, we will have to sit on it);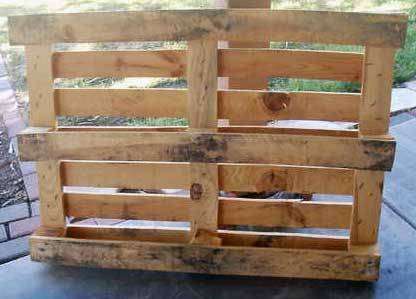 • Using a hacksaw, we cut our pallet into two parts. Note. That part of the pallet on which we will sit. Should be a little more behind the back! Therefore, we take three crossbars for the backrest, and four for the seat;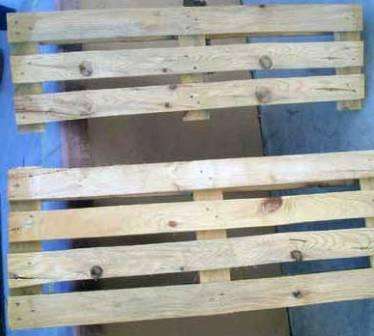 • With the help of additional boards available on your farm and nails, we knock down the back of the bench with a seat (you can also use screws). For the correct connection of the backrest and seat, see the figure below: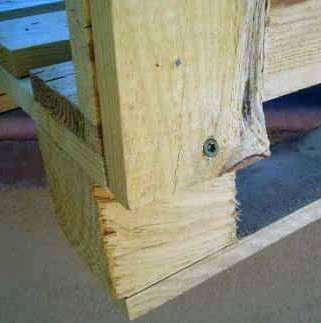 You should get something like this for the basis of the future bench;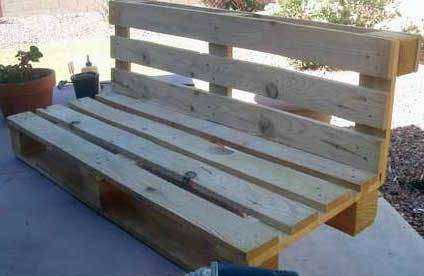 • To increase the reliability and strength of the connection between the backrest and the seat, a double fastening method is used. Thanks to him, your garden bench will withstand any load, even a large person will safely and comfortably sit on your bench;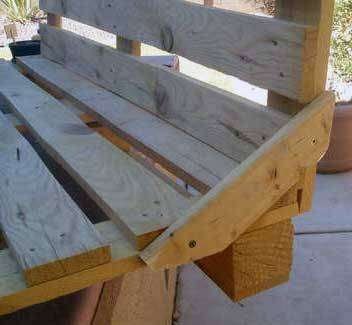 • It's time to arm yourself with a grinder and properly grind the entire work surface (sitting on a smooth surface is much more pleasant and safer than on a splintered and rough one!);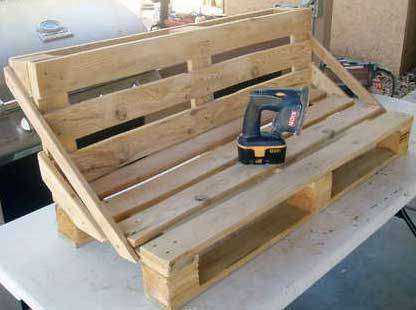 • Now we need a screwdriver and self-tapping screws. With their help, we will carefully and securely attach the legs of the bench to the base. If the loads on the legs are supposed to be reinforced, then with the help of a bar, we will further strengthen our structure;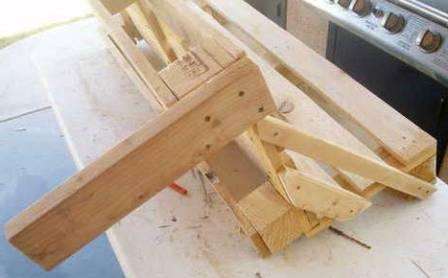 See what you get! You made this cute and practical shop with your own hands! Your patience and perseverance were your helpers on the way to achieving this, albeit small, but still goal!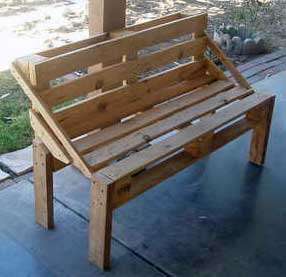 You have acquired new skills, made a very necessary item in the household, removed unnecessary "garbage" from your site !!! Honor and praise to you!
And the reward will be the grateful look of your wife, the cheerful chirping of the kids playing on your bench, warm socks from your grandmother, knitted in the fresh air on the same bench made by your own hands!
It remains now for your soulmate to show their skills and build a small, soft pillow so that the whole family is warm and comfortable.!
DIY pallet furniture, photo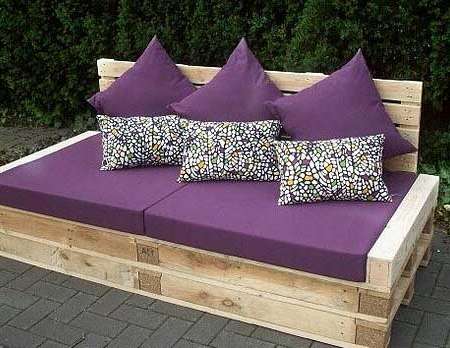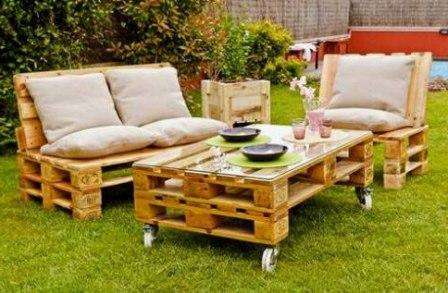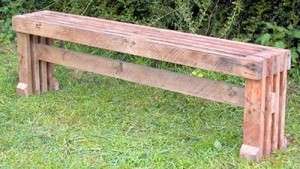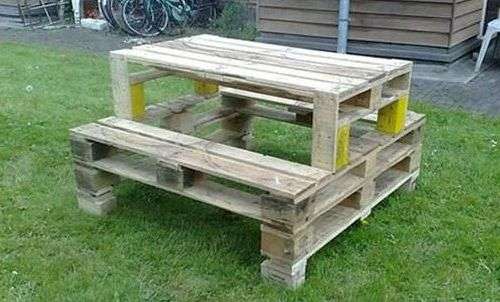 An example of a harmonious relationship in front of you! If you want harmony in your family, create together!