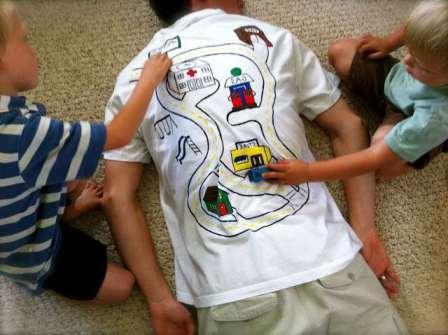 DIY gift to grandfather
Children are very fond of both accepting and making gifts to close and dear people, so crafts for them are one of their favorite activities. Thanks to such joint activities, you can develop many good qualities in a child, such as perseverance and patience. In addition, the child will be able to learn to do something pleasant for others! It often happens that you don't know how to please your grandfather, then just doing it yourself for him will be one of the best gifts. We offer you several options for what you can do for your grandfather with your own hands. The first craft is easier, every child can do it, and the second requires more perseverance and you will have to perform all stages of the work under the supervision of parents.
DIY frame for grandfather
Materials for making:
– small frame;
– kitchen sponge;
– glue;
– acrylic paint (white);
– paper;
– pencils.
We make a frame, progress of work: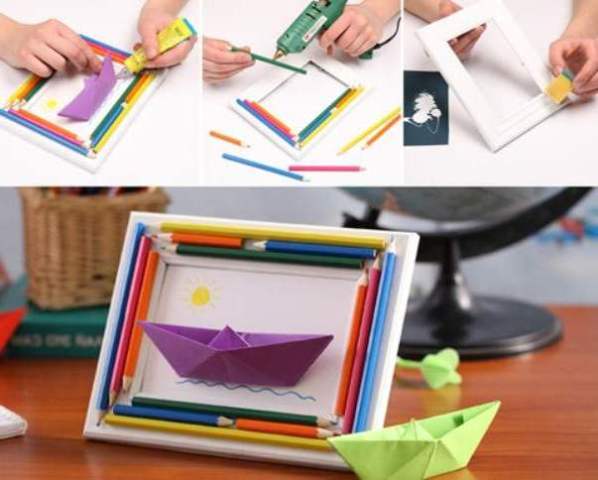 You need to start working on the frame itself. It must be painted white with a small piece of sponge, in several layers. Then wait until the paint dries and start glueing pencils around the perimeter of the frame, which are pre-cut into pieces of different sizes. Then the most difficult moment is to make origami from colored paper. You can come up with an idea for origami, or you can use a scheme for making a boat. When the boat is ready, we glue it to the base of the frame, where you can draw the sea and the sun. So, we got an original 3D postcard very quickly.!
Plastic bottle train
Materials:
– 2 bottles;
– cocktail tubes;
– 4 covers;
– glue;
– glass paints;
– long sticks;
We make a train from plastic bottles in stages: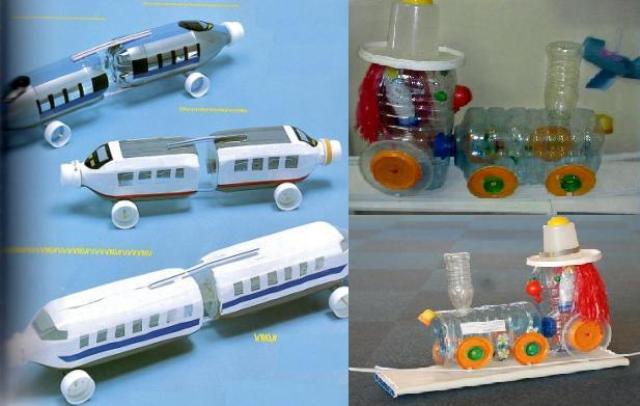 Covers are wheels, which must be connected with sticks. Holes are made in the center and sticks are glued. 2 lids per stick. Plastic bottles are cut in half, and only the half without the bottom is used. Stencils are glued to the sides. The most important part of this craft is decorating the train. If you do not have the opportunity to purchase the necessary paints, you can simply cut the windows out of paper and glue them to the bottles. The two resulting trailers are connected with the remaining straws.
Watch a video on the topic: DIY gifts for grandfather
Each of the crafts is original in its own way and can bring a lot of joy to your grandfather.!