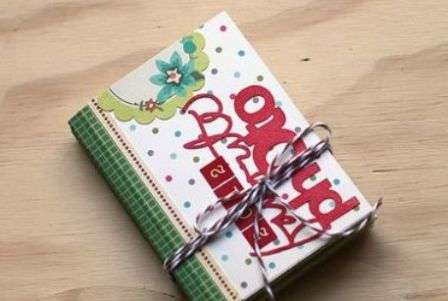 If you love photographs not only in electronic but also in printed form, then try to make an album using the scrapbooking technique with your own hands. New ideas from professional needlewomen will inspire you and set you up for creativity. Now you can do mini-albums for Instagram photos and give them to your beloved friends.
Step-by-step master class: do-it-yourself photo album scrapbooking
The main purpose of making an album using the scrapbooking technique is to preserve photos for a long time. Today, photo albums for newborns, for weddings, for boys and girls are popular. Do not rush to buy them in the store, try to do it yourself.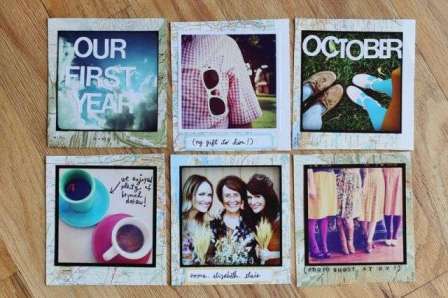 Master class scrap album
Before starting work, you need to prepare all the materials.
You will need:
Colored paper, cardboard, old wallpaper or cards
Ruler, tape, pencil, scissors
PVA or glue stick
Markers, gouache or paints
Square photos from Instagram
Ribbons, sequins, stickers for decoration
First, cut out identical squares from colored cardboard or very thick paper, the number of which depends on the number of photos in the future album. After that, you can start printing photos from the instragram.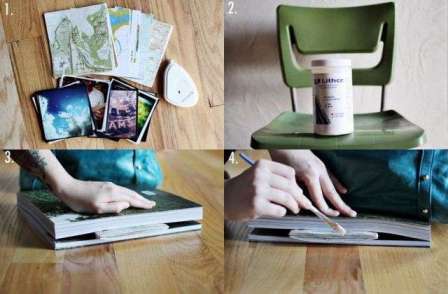 Glue the selected photos to the squares using double-sided tape. Once the framed photos are ready, stack them and place them in a thick book. Press well. Now this pile needs to be slightly pushed out of their books so that it sticks out.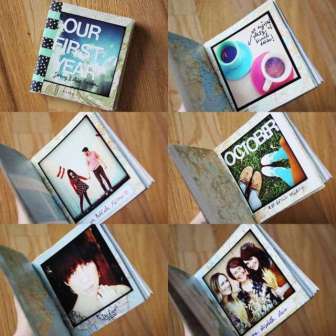 On the protruding ends, it is necessary to apply PVA glue in several layers. You can try gluing the pages together using double-sided tape. Cover the binding side with tape or a piece of fabric.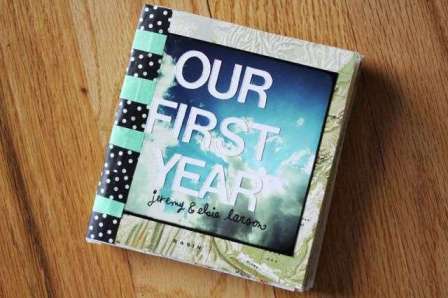 Scrapbook album idea
There is another option for making a scrapbook album. Try to repeat the steps from the next workshop.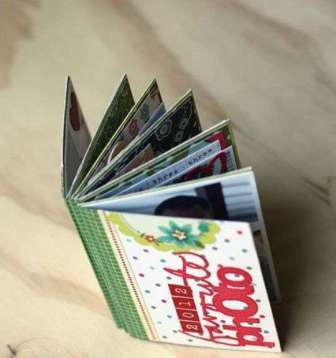 Prepare a sheet of thick paper that you want to fold so that you get 12 identical squares when unfolded. You can also do this with a ruler and pencil..
Now you need to make cuts as in the photo, leaving a square uncut on one side and the other..
The three resulting strips must be folded into one and glued in places that you did not cut.
Fold the tape into an accordion and connect the squares with double-sided tape. You've got the core of the mini-album.
Then you can start preparing the cover for your mini-album. You can make it from thick paper or cardboard..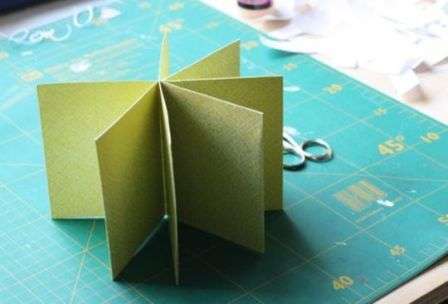 Decorate the album to your liking, because it can contain not only photos, but also stickers or small memorable souvenirs. The scrapbooking technique is very interesting, so you should like the idea of ​​making a photo album.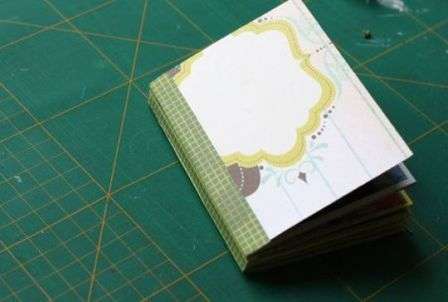 Photo album ideas for inspiration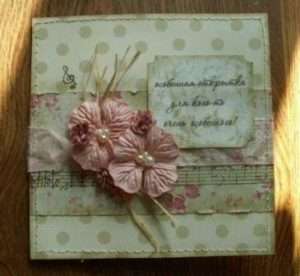 Scrapbooking album ideas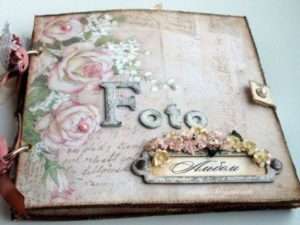 Simple photo idea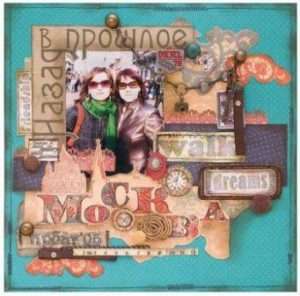 Idea for a girlfriend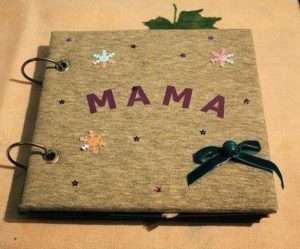 Scrapbook: an idea with a photo for mom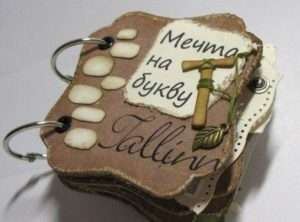 Creative album idea for a newborn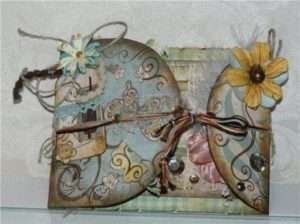 Photo of an interesting album idea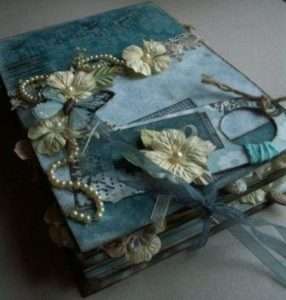 Scrapbook Idea Photo Album
There are a lot of ideas for making albums with step-by-step master classes using the scrapbooking technique. Choose the most suitable one and be inspired! Give up purchased gifts, learn how to make beautiful souvenirs and memorabilia with your own hands.