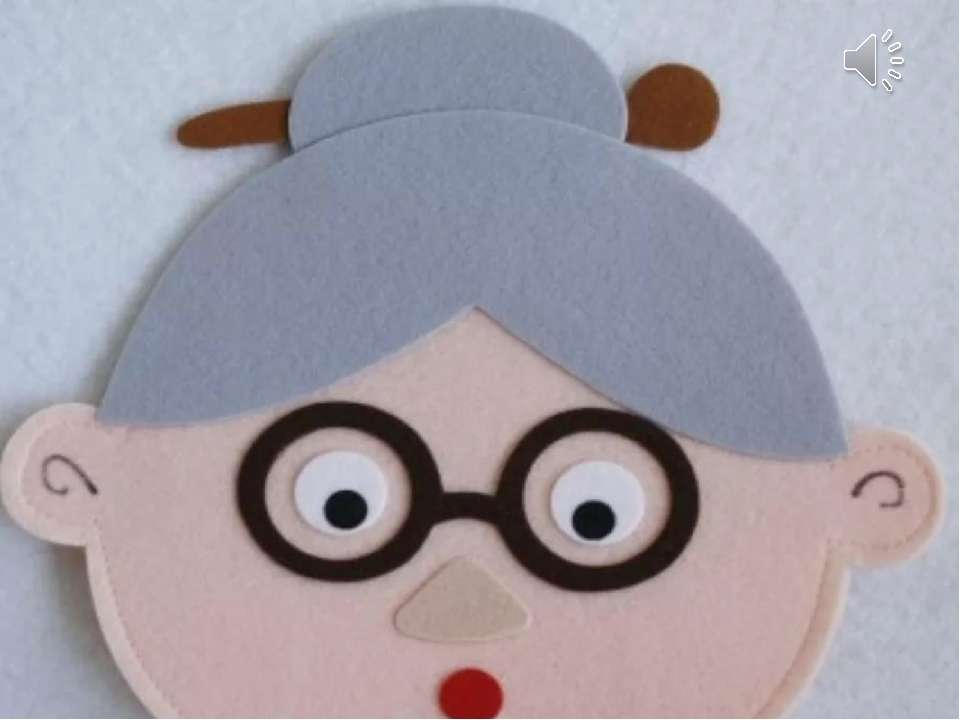 According to the traditions of Russia, it is customary to give gifts to everyone on a birthday. On such a day, each name-list is waiting for pleasant surprises. Therefore, an invitation to this holiday should be accepted without fail. Grandma is the most important person for each of us. Therefore, you should not miss her birthday. But what to give your grandmother? The answer to this question is not difficult to find. For example, you can always make crafts for your grandmother's birthday with your own hands. Grandmother will always be happy with a gift created by her own hands. In general, take note of our ideas and feel free to start making something interesting.
Newspaper roses for grandmother
It is customary to come to every woman today with flowers that are handed to her for any reason. This rule also applies to close relatives. But if money does not allow you to buy a bouquet of fresh flowers, then it is worth making them out of paper. Such a gift, of course, will be kept by the grandmother for a long time, unlike a real bouquet. This means that the grandmother will remember her day with a happy smile..
To make such a bouquet, take:
Old pages from books or newspapers and scissors,
glue and tape for decoration.
Progress:
Separately, on sheets of cardboard, patterns of rose petals are depicted. In total, you need 5 pieces. Moreover, they must be of different sizes. Thanks to these blanks, the craft is made much faster..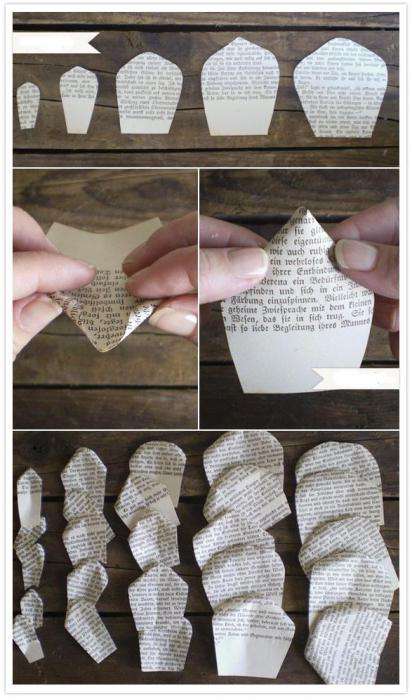 When your templates are ready, take a newspaper and cut it into long strips. Moreover, the width of the stripes should be equal to the width of the templates. After that, each strip is folded like an accordion. Next, a petal template is placed on the strip and traced around the office. Then the petal is cut out. To work, you need 5 petals of each size. And the width of the small part should be 3 cm. Each subsequent part will be 1-1.5 cm wider. At the same time, the upper part of each petal is rounded.
Further, in order to give volume, each petal is bent vertically in the center. It is necessary to bend so that the folded edges are on the opposite side of each element.
When the petals are ready, you need to make a stem. In this case, the sheet is twisted into a tube and the end is fixed. As a result, there will be no unwinding of the part..
Now let's start assembling the flower. A petal is glued to a paper tube, which should be 2-3 cm above the stem. The rest of the parts are attached in the sequence. They start from the smallest ones and end up with the big ones. When you have glued on all the petals, leave the rose to dry..
By this principle, you can make several of these flowers, from which a beautiful bouquet for grandmother is formed..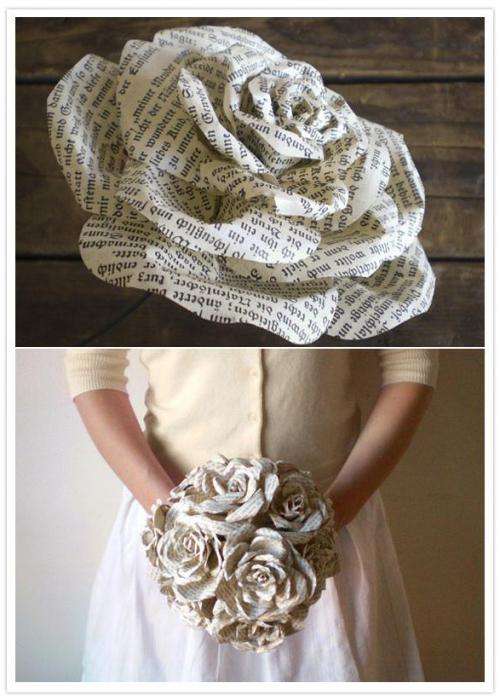 Beautiful card for grandmother
The next birthday craft for a grandmother from her granddaughter looks very festive. And making such a miracle is very easy. The child will undoubtedly enjoy this activity.
So, in this case it is worth decorating the front of the postcard. To do this, you just need to bend a blank landscape sheet. Then, colored paper is taken, from which 9 circles are cut. They must be of different sizes and must be even. Buttons are also used to decorate postcards. They should be of a bright color in the amount of 3 pieces..
At the top of the postcard, place 3 circles at different heights. In this case, circles of a larger diameter are used. On top of the mugs, one more mug of a smaller size is glued. After that, a button is glued to the center. As a result, you should get pretty flowers..
But the postcard is not complete. It is necessary to finish with a felt-tip pen or pencil what is missing. And write a beautiful congratulation inside.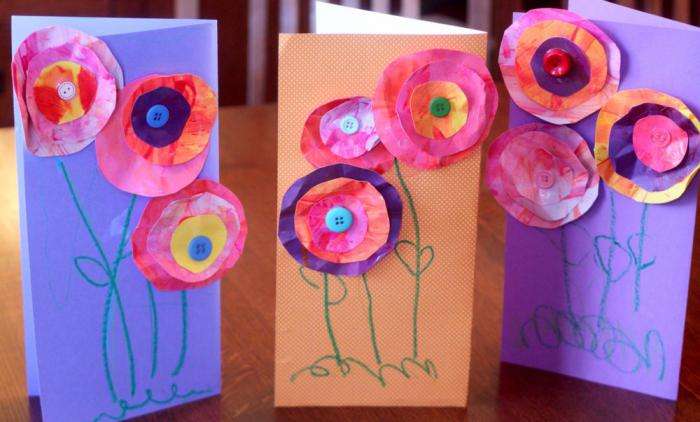 Useful craft for grandmother
The question of what kind of craft to make a grandmother for her birthday will always be relevant due to the fact that everyone loves their grandmother very much. The craft for the grandmother will be not only beautiful, but also useful. This time we propose to make an original vase. You will need quilling paper here, as well as a glass jar..
Progress:
First of all, the strips are rolled up into a snail. Moreover, all snails must have a different color and different size..
Now take the container under the vase and glue it with these circles in a chaotic manner. At the same time, this is done to the very top..
The finished vase will cope with its direct functions and create a special atmosphere in the room..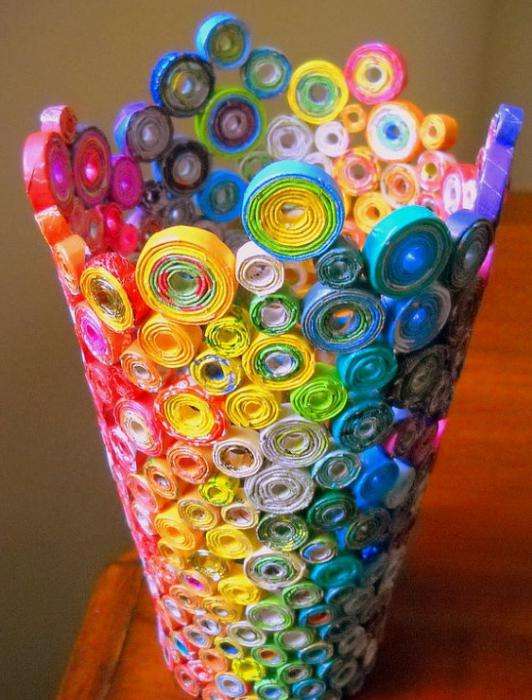 Hot stand
Another easy birthday craft for grandma is a hot plate. In this case, it is worth using for work:
Burlap and planks,
Coffee beans and glue gun.
Progress:
To begin with, the base is pasted over with burlap on both sides. And the upper part, which will be the front, is pasted over with grains. Do the work in a circle, starting from the edge. To make the pattern beautiful, each grain is glued neatly and securely.
You can make several such coasters. Moreover, from them you can form the name of the grandmother.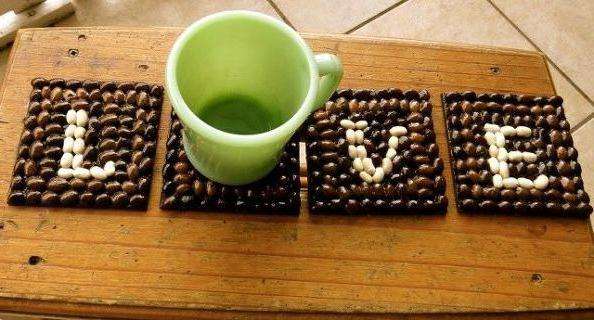 Box for grandmother
If your goal is – a beautiful craft for your grandmother for her birthday, then make a very cute box for her from those materials that are available at hand. The main material for work is popsicle sticks. And such a product is made in literally 20 minutes. Your grandmother will keep all sorts of little things in such a box. Therefore, the product will always be in sight.
To make such a craft, you need to take: popsicle sticks, paints and a glue gun.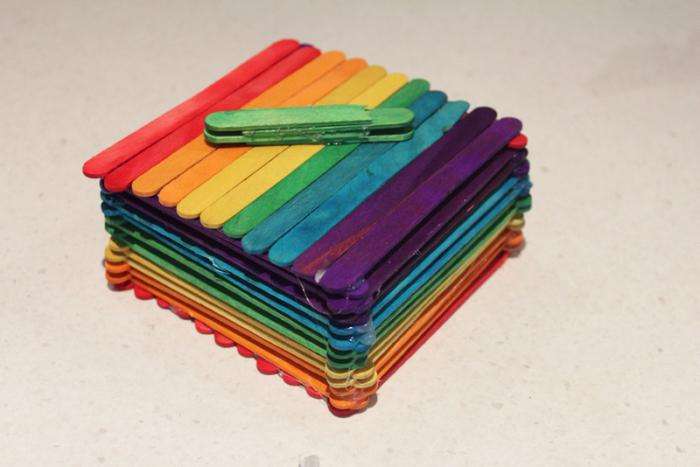 Progress:
First of all, all the sticks are colored with all the colors of the rainbow. After this procedure, they should dry out..
Then they are laid on the surface next to each other. In this way, achieve the width that you need. Then, using glue, you still need to smear a couple of sticks. They are placed across at both ends..
At the next stage, they begin to build up the walls of the box. Wooden sticks are already laid on top of each other so that they intersect at the corners.
A lid is also made for this box. It is made in the same way as the base of the box. Also, here you should not forget about the handle, which is attached from the inside. The handle will be 4 sticks glued together.