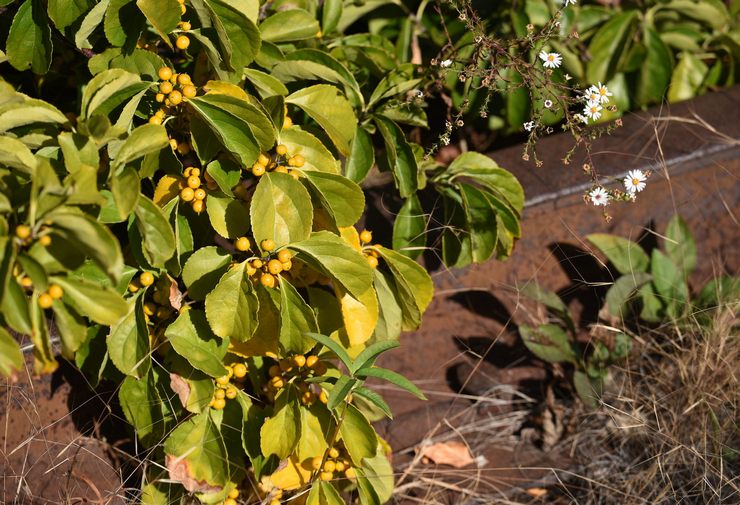 Wood-nose (Celastrus) is an unusually beautiful and original perennial liana from the Euonymus family. There are about 30 different species of this plant. The woodworm is only suitable for a garden where there are no large trees, especially fruit trees.
Since this liana is distinguished by increased aggressiveness towards its neighbors, it gradually wraps around and uses their vitality, thereby preventing the trees from fully growing and developing, and sometimes leads to their complete death. But still, some gardeners take the risk and plant a woodcutter in their gardens to decorate various buildings. This article will tell you in detail about how to plant, grow and properly care for the woodworm..
Description of the plant woodworm
Woodlip is an ornamental fast-growing vine. Its shoots can reach more than 50 m in length (sometimes much more), and about 10 cm in width. Vine shoots with small grooves along the entire length and have a dark brown color with a brown tint. For a year, the shoots lengthen by almost 1 m. The leaves are obovate with a small sharp tip, rather thick, smooth on top and rough on the bottom. About 10 cm wide, the color is bright green and less often dark green.
There are more than 30 species of this plant. The tree-nose got this name because its fast-growing vines twine around the tree and penetrate into the bark, thereby sucking out all the vitality from it, this leads to the gradual death of the tree.
The flowering of the plant begins around the first half of summer, but there are also early flowering varieties. The flowers are small and yellow-green in color. The fruits of the plant are quite original, at first they look like ordinary green balls, and as they ripen, the shell turns yellow and bursts, and from the inside an attractive bright red ball appears.
The woodworm begins to bloom only at the age of 5 years. Only female plants bloom in the same way. But for pollination, both female and male plants are needed at the same time. Or the decorative liana will never please with its abundant flowering..
Growing woodworm from seeds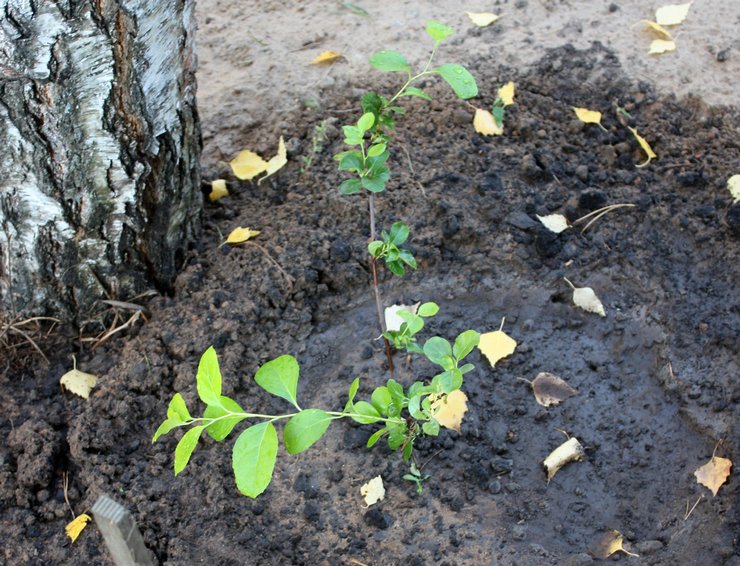 Seeds are planted in open ground either in late autumn or in spring. Sowing in the winter is considered the most suitable, since during the winter the seeds will undergo so-called natural selection. In the spring, only the best seeds will sprout, and the seedlings will be strong and strong. Spring planting should be done in April, but in this case, seeds are needed before planting processing..
3 months before planting, you need to place the seeds of the woodworm in the refrigerator. And after 2 months, get it out, mix well with sand and store in a warm place. When the seeds are ready, they can be planted in well-dug soil. After planting, the soil should be watered abundantly and then the first shoots will appear in about a month..
Planting a woodcutter in open ground
The woodworm grows well both in a sunny area and in partial shade. Therefore, it will not be difficult to choose a place for planting a woodworm. The soil should be fertile and loose enough. To do this, you need to make top dressing from organic fertilizers. Rotted manure, leaf humus and a little sand are perfect, all this must be mixed in equal quantities and added to the soil during digging.
It is possible to plant seedlings both in the spring and in the autumn. It is best to use seedlings that are more than two years old, they take root much better and have a high level of stress resistance. For planting, it is necessary to dig holes at a distance of 30 cm from each other; be sure to place a drainage layer on the bottom (river pebbles, expanded clay or crushed brick) and sprinkle with a small amount of soil. Then you need to place a seedling in the hole and cover it well with soil so that the root system is all well covered with soil. After planting, abundant watering is imperative. After watering, the soil should be thoroughly mulched with peat, sawdust or dry leaves..
It is necessary to plant vines only near those structures that the tree-nose should wrap around.
Caring for the woodworm in the garden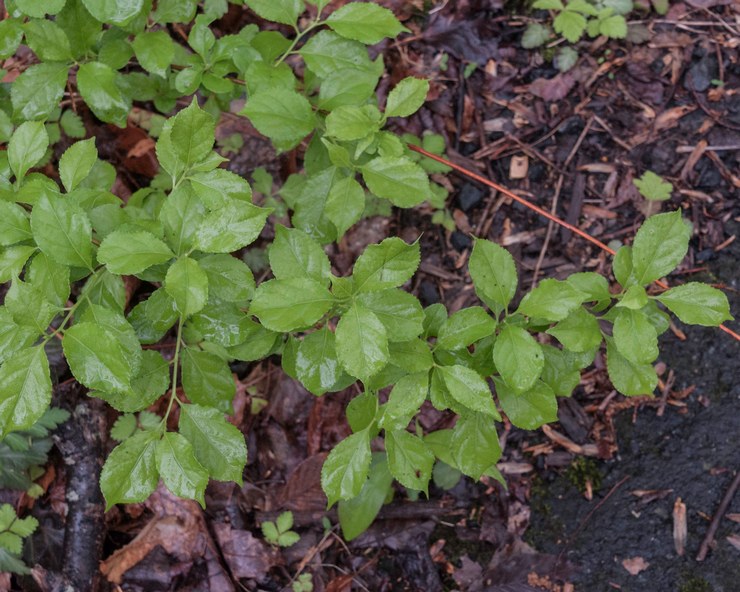 Watering
Decorative vines do not need constant watering. It is enough to water an adult plant once a month. Young seedlings need watering a little more often – once a week. This will allow them to root better and recover from planting. in a rainy summer, watering is not needed at all, the moisture that rains give is enough. After each watering, it is imperative to carefully loosen the soil around the plant..
Top dressing and fertilizers
As for fertilizers, they must be applied at least three times per season. First, organic fertilizers are applied just before planting the seedlings. Then, during the period of active growth, you need to fertilize with a complex of balanced mineral fertilizers, which is designed specifically for garden plants. At the beginning of autumn, you should feed the woodworm with fertilizers with a high content of phosphorus and potassium. All fertilizers must be applied exclusively to the root of the plant..
Pruning
In early spring, it is necessary to prune the plant. Remove dead leaves and branches that have not survived the winter. It is also necessary to carry out pruning to form the crown, but this must be done with extreme caution, since the plant is poisonous. Do not allow juice to come into contact with exposed skin.
Wintering
The woodworm is very cold-resistant and does not need a special shelter for the winter; it is enough to mulch the soil around the plant with peat, sawdust or dry foliage. Young seedlings, which are not yet three years old, are best covered for the winter, since they are not yet fully strong and may not survive frost.
Reproduction of woodworm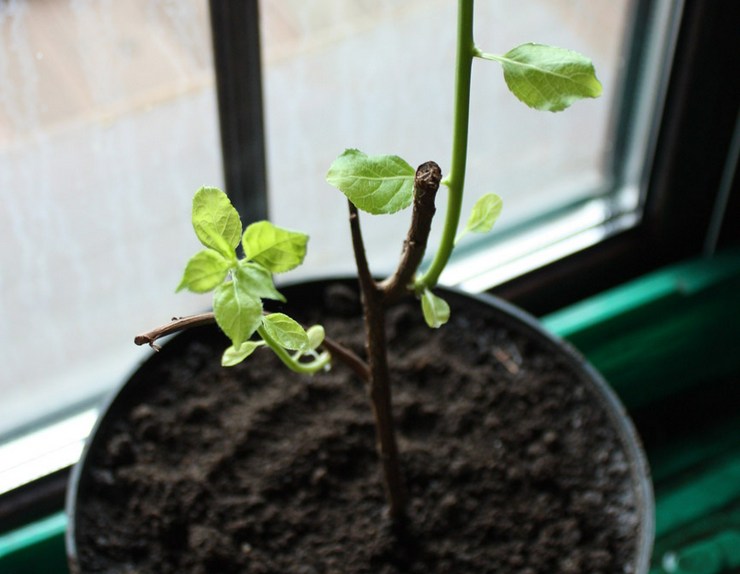 Propagation by cuttings. If the cuttings are planned to be cut from young shoots, then the cutting should be carried out in the spring. The length of the cuttings should be at least 10 cm. The finished cutting must be treated with a mixture that is specially designed to stimulate growth. In terms of soil, peat soil is excellent. After planting, you need to cover the stalk with a jar. After about 1.5 months, the cuttings will have roots..
Cuttings from adult lashes are best cut in the fall. Cuttings must be removed and placed in a cool place. Such cuttings will germinate only in June..
Root cutting of cuttings is done in spring. Such cuttings should be at least 10 cm long and have at least two live buds. The cut cuttings should be placed in the soil and watered abundantly. The roots will appear within a month.
Diseases and pests
As for various diseases and harmful insects, the woodworm is not attacked by pests and is resistant to absolutely any disease..
Woodmouth in landscape design
Decorative vines are grown to decorate both vertical and horizontal supports. Liana grows into a good thick carpet that covers the soil and garden structures. The type of wood-nose pliers must be selected individually, based on the climate in which the ornamental plant will grow, what height it needs to be presented and for what purposes it is planted.
Types and varieties of woodworm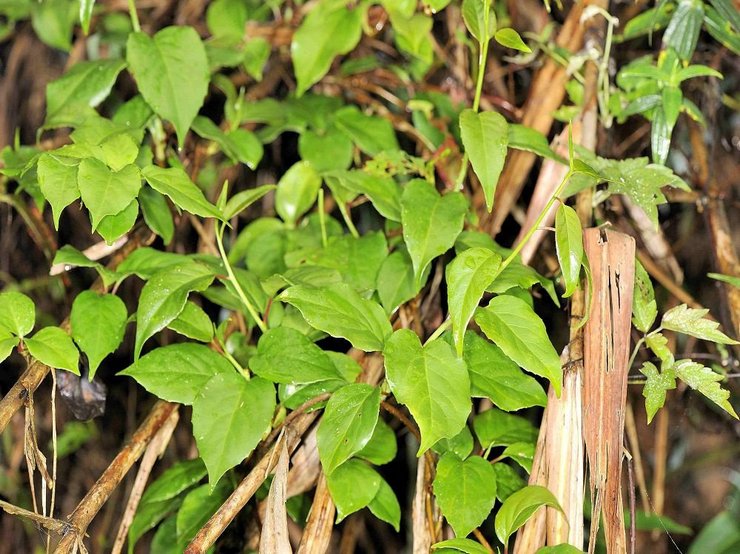 Climbing or curly wood plier, American (Celastrus scandens) – this type is the most popular of all known. If you plant it far from the support, then it will grow beautifully, sliding along a horizontal surface. Shoots grow in length more than 12 m. Leaves are rounded, slightly pointed at the tip, have a bright green color, and in autumn they acquire a yellowish tint. In the middle of summer, flowering begins, which lasts less than a month. The flowers are small, yellow. Fruits fully ripen by the end of October..
Round-leaved woodworm (Celastrus orbiculatus) – This type of woodcutter is very long. Its lashes can grow up to 18 m or more. The leaves are obovate, smooth and deep green above, and rough below with a grayish tint. The flowers are small and yellow. The fruits are yellowish.
Whiplash or lash-like tree nose plier (Celastrus flagellaris) – This type of woodworm is particularly resistant to frost and grows well in the northern regions. Scourges grow to a length of about 10 m.The leaves are rounded with a jagged edge.
Bristle-nose pliers (Celastrus strigillosus) – in length reaches up to 12 m. Scourges are quite powerful and strong. The scourges are covered with small scales of a dark brown hue. The leaves are dark green in color with lighter veins, rounded and about 14 cm long.
Angular tree plier (Celastrus angulatus) – this species is very short. Reaches no more than 6 m in length. The leaves are large enough, sometimes reaching 20 cm in length and almost the same in width. This species is considered early, since its flowering begins in May, and the fruits ripen in early autumn..
White woodworm underneath (Celastrus hypoleuca) – the length of the vines is less than 5 m. The bark has a brown tint. The leaves have an oblong elliptical shape, smooth and have a dark shade of green, the reverse side of the leaves with a gray tint.
Paniculata (Celastrus paniculatus) – the lashes of the plant are not more than 6 m. The leaves are oval and bright green. Seeds of this type are used to make a special oil that is used in Ayurveda..
There are a lot of types of decorative liana, so there is an opportunity to choose a more suitable and convenient one for each gardener individually..
Woodmouth: care and cultivation features (video)
Woodworm ➡ Climbing plants care and cultivation features &# 127775; garden vegetable garden with hitsadTV