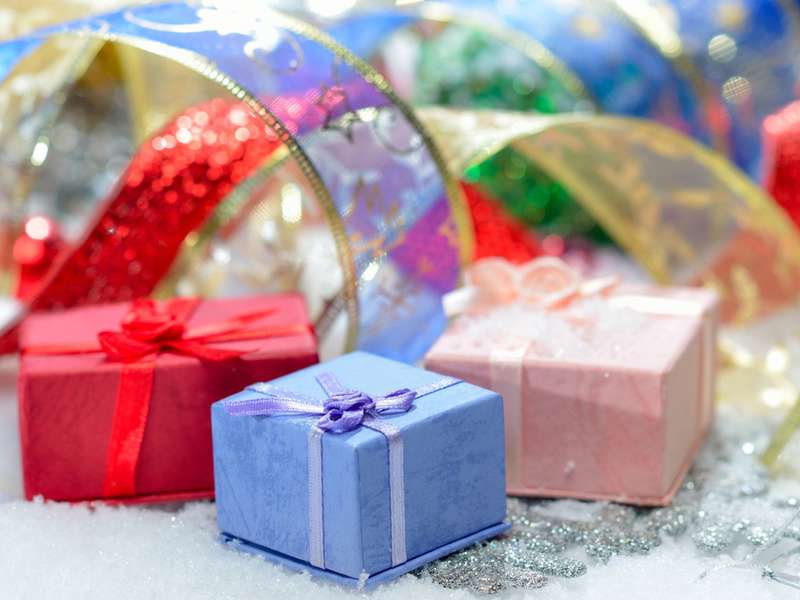 With New Year's gifts to friends and family, everything is clear, their tastes and preferences, as a rule, are known. But the teacher, what about the gifts for them? Many parental committees have broken their heads on this issue. To somehow make life easier for them, we offer an article with several options for suitable gift ideas for teachers..
Traditional Gift Options for Teachers
So, what can you give teachers for the New Year? In general, a gift to a teacher is the embodiment of our gratitude for the education and upbringing of our children. Therefore, some pleasant and useful little thing will delight and come in handy for teachers.
For example:
An accessory for a computer – a good keyboard, a comfortable mouse or more powerful speakers – all this will come in handy during lessons. A laser pointer that connects to a USB port will also be an excellent assistant, and with its help it will be more convenient to conduct a presentation, for example, because it can be programmed for both a slide show and scrolling up and down..
Stand for office supplies – will help organize the teacher's workplace on the table, save space, even decorate it in a certain way if you purchase an original model. In addition to the compartments / compartments, they have a compartment for adhesive tape.
About dated a diary is a very necessary thing for a teacher, because in order not to keep so much information in his head and forget anything, the teacher will be able to make appropriate notes in such a diary. There are very solid options in leather or even metal binding..
A book – yes – yes, a classic gift, especially for a teacher – a good and useful book. The teacher will undoubtedly appreciate a dictionary, teaching aid or reference book on the subject. The only wish is to take an interest, perhaps he already has the selected option.
A souvenir – a surprise – well, here already as a fantasy will tell. Usually, the theme turns out to be decorative candles in a glass, author's products of all kinds of masters.
Small household appliances – in the kitchen, any help is always pleasant to everyone, so such a gift would be appropriate. An electric waffle iron, an electric kettle, a pancake maker – all these are just those helpers who will be a pleasant memory of your class. The latter now have models with temperature control, Teflon coating, anti-slip feet. Sometimes they even come with ladles and recipe books..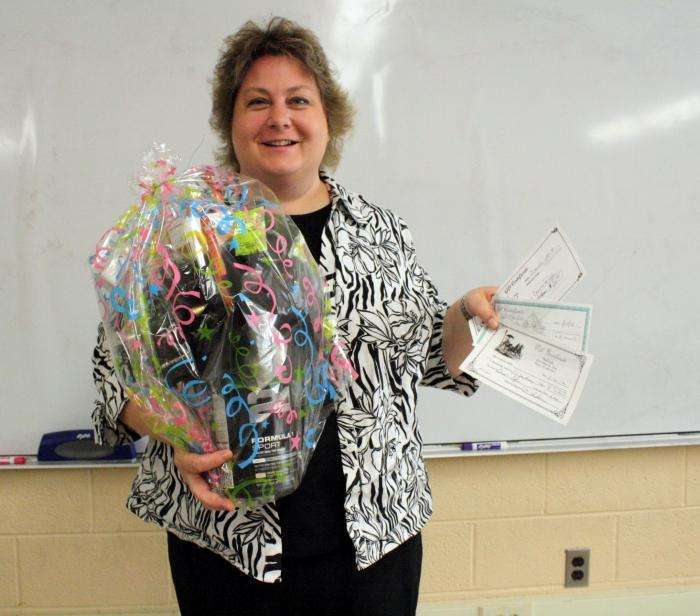 Purely symbolic New Year gifts
Sometimes it is difficult to find a gift for a teacher for the New Year. But our publication is able to fully answer this question. Well, we sorted it out with the class teacher, but even the elementary school, not to mention the middle or senior, has a few more teachers who would just as well not be left without a present for the new year.
Here are some options for this case:
Refrigerator magnets, where can we go without them?.
Mug.
Christmas toys, better handmade, because the New Year is on the nose.
Chocolate figurines.
Porcelain figurine.
Homemade gifts
It is worth noting that you can not only buy a gift for the teacher for the New Year from the class, but also make it yourself. Such gifts are certainly remembered for a long time and are kept in places of honor for all to see..
Cake, modern technologies allow you to make edible photo printing on it, so placing photos of all students individually or a photo of the first grade on the cake will not be a problem.
New Year's album with photos – you will need a regular album, stickers with a New Year's theme and, of course, photos of all the students in your class. Do not forget to put funny captions under them..
Topiary is a fashionable tree today that brings good luck to its owners. In the New Year's version, it will be a Christmas tree decorated with cones, ribbons, laces, and all of them are attached with a glue gun, the tree itself is inserted into the pot.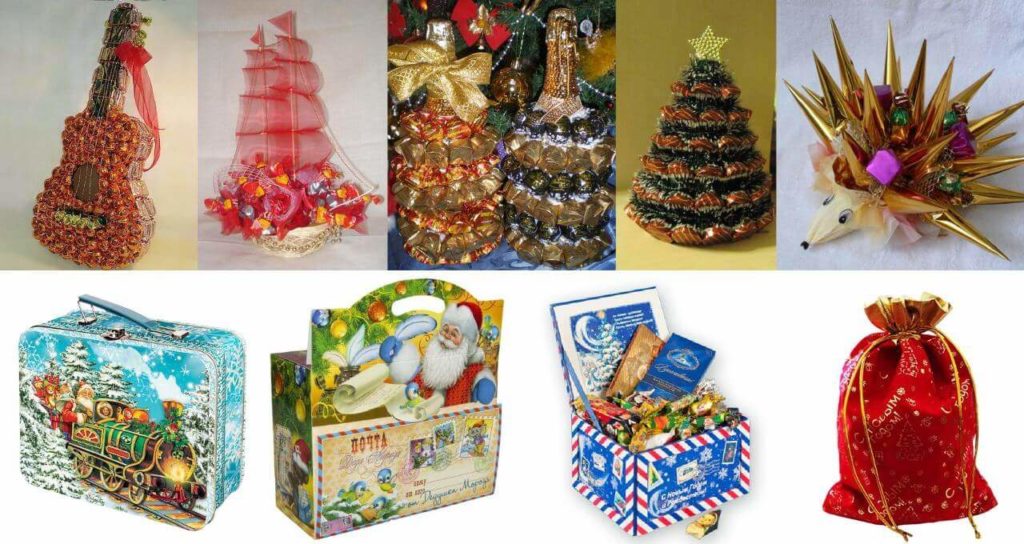 A voluminous greeting card – now on the Internet you can find many creative ideas on this topic. Or you can spread your imagination yourself, and make an original postcard that you can't even find on the Internet.
Handmade soap is also fashionable now hand-made direction. You can even make medicinal or delicious-smelling options. It definitely cannot be compared with the purchased one! It contains both ingredients and additives – everything is natural. And you can come up with the form yourself.
Top: Ten Best Gifts
Further, our publication will present ideas for gifts for the New Year to the teacher.
Decor – elements – sofa cushions, paintings by numbers or modular, a fan on the wall – all this will decorate and give comfort to the teacher's home.
Tea in a gift box or an elegant glass jar will definitely be a useful gift, and an occasion to drink tea in the teacher's room and mentally thank you.
A bottle of expensive champagne is an element of the New Year's table, which will definitely come in handy on New Year's Eve.
A certificate to a perfume shop will also delight the teacher, and you will not miss the smell, because the teacher will choose what he likes.
Flower vase – flowers are often given to teachers, and vases break just as often, so such a gift would certainly not be superfluous.
Tickets to anywhere – on New Year's Eve, all sorts of festive events, concerts, exhibitions, premieres are often held. The teacher will be very pleased to attend such a useful event with your help..
An e-book is a useful modern gadget that allows you to read pre-downloaded information at a convenient time in a convenient place.
USB flash drive – nowhere without them, all information is stored on them, and it will not be superfluous either.
Festive New Year's basket is as easy as shelling pears, the basket is filled with a bottle of good wine, fruits and sweets, as well as decorated with New Year's tinsel and ribbons.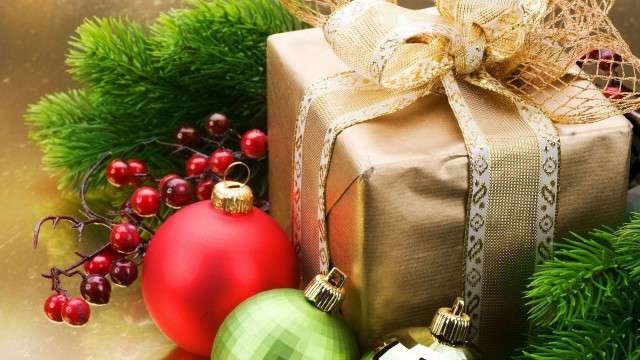 Finally
These are examples we offer you to choose from for the Teacher, a person with a capital letter who gives a part of his soul to each of your children for several school years.!