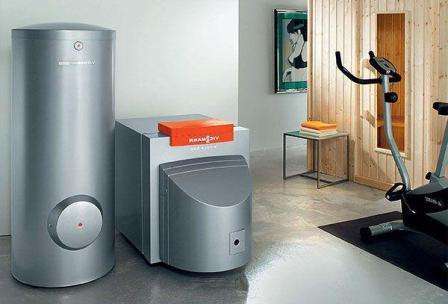 For heating country houses, cottages and summer cottages, one has to look for an alternative to expensive gas. Universal heating boilers allow you to use them with different fuels. These boilers are used for heating residential private houses and summer cottages, but some models can also be used for heating industrial production. We offer to understand the features universal heating boilers for a private house.
Heating boilers – the guarantor of heat in your home
The connection and setting of the universal heating unit is carried out without outside interference. Almost any boiler is a heat carrier (water) heater and promotes water throughout the heating system.
Universal boilers for a country house
Boilers are divided into gas, solid and liquid fuel (non-circuit, circuit), electric and others. Universal boilers are multi-fuel (combined) units. They can work with different fuels and insure their owners against the absence or lack of gas or firewood, as they are easily reconfigured to another fuel. The combined boiler for a private house is easily reconfigured and starts working from another energy carrier without any problems. The heating unit allows you to choose a cheaper fuel in a given period of time.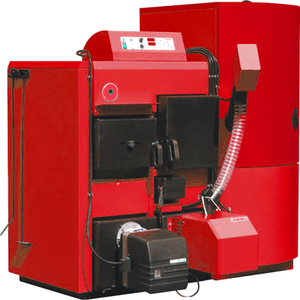 Boilers can be factory-built or home-designed. To create a water heating unit, burners are taken and mounted, which make it possible to replace solid combustible materials (firewood, pellets) with a gas-air mixture. The installation of such equipment must be tested, since if the burners are improperly installed, this unit will turn out to be unsafe. Factory boilers guarantee correct and safe operation.
Watch the video: Combined heating boilers: principle of operation
Homemade boilers, due to the lack of burner calibration, consume much more firewood and coal than factory counterparts. An economical version of the heater in a short time spends more fuel and the benefit does not pay off.
There are proven and proven manufacturers who have been producing such boilers for several years in a row. It is better to choose a high-quality and reliable boiler that will last for a decade. The factory-installed gas module allows the use of various fuels for heating. The most commonly used boilers are gas / diesel. These substances can be used after the installation of a suitable burner and minimal readjustment. Reconfiguration is carried out independently.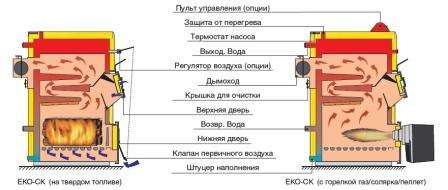 Combined boiler diagram for home
Gas / diesel / solid fuel is the second most popular combination. The most commonly used types of fuel materials are combined here. In this case, the following is used as a solid fuel: firewood, peat briquettes, pellets, sawdust briquettes, coal and others.
Useful article: Water softener for an apartment, which one to choose
Models operating on gas, diesel fuel, coal are considered more reliable, since they have a simpler base that does not fail. They function better on coal or wood. Working sets for diesel and gas heating are inferior in terms of efficiency and are additional.
Important video: Installation of a JASPI combination boiler in a country house
Gas / diesel / electricity boilers imply the use of electricity for back-up water heating and to prevent freezing of the heating system in a private house. Combined operation of gas burner and electric boiler reduces gas consumption.
Also read: Advantage of the ion boiler
In addition to such options, there are absolutely universal types of boilers that operate on almost any type of fuel material. Universal heating boilers allow you not to interrupt the fuel supply and, if necessary, change to an alternative version. When the gas is turned off, the boiler can be easily reconfigured for solid fuel or diesel fuel.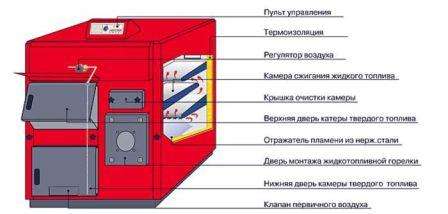 Diagram of a multi-fuel boiler for a home
This type of boilers allows you to regulate heating costs, replacing one type with another. The only disadvantage of such units is a significant price in comparison with boilers operating on one fuel. The leading type of fuel always has a higher efficiency indicator, for the rest this indicator always goes lower.
Universal boiler, this is the best option for heating suburban dwellings. If you follow step by step instructions from the video, then you can install a universal heating boiler in a country house yourself.