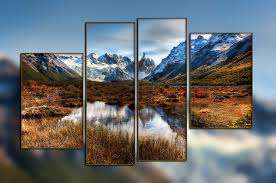 Modular paintings have replaced photowall-paper and are popular in all modern interiors. With their help, you can place accents in the room and emphasize the design idea. We offer you to learn how to make a modular painting with your own hands at home. Now you can save on the purchase of a finished product and add zest to the room decor.
Read more in the article: Modular paintings in the interior
Master class: do-it-yourself modular painting
Before you start making a modular picture, you need to decide on the size and shape of the compositions. Both symmetrical and asymmetrical sets look original.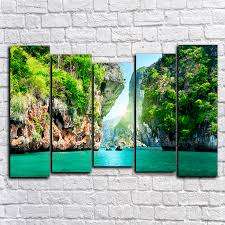 You don't need to be a professional designer to make a modular painting with your own hands. It is enough to choose the right beautiful image and print it on fabric or paper.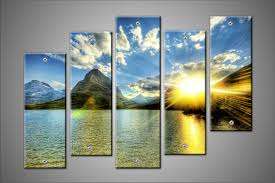 The pictures will turn out beautiful if you make even frames from chipboard or plywood. Frames can be square or rectangular, it all depends on your idea for a model painting. When printing a picture, take into account the size of the frame so that you can beautifully fix the image on it.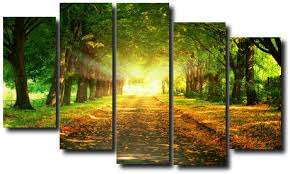 If you can paint, then prepare canvases and oil paints. Attach the canvases to the pre-made frames with a stapler and start drawing. If you don't have the skills of a professional artist, you can try painting on cotton or silk. You can put some kind of image under a thin fabric and just redraw it.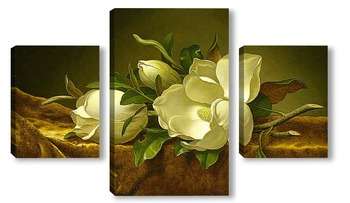 When you sketch the design on the fabric, you can start decorating it. Modular paintings made at home should be hung on the wall only after they are completely dry. If you wish, you can install a backlight on the inside, then in the evening the modular paintings will look romantic and original.
Photo of a beautiful modular painting
Watch the master class in the video: 
Still in doubt that you need to make a modular picture for decorating a wall in an apartment? Then appreciate the benefits of these compositions: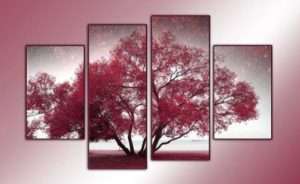 Allows you to create the illusion of movement.
Emphasize exclusive interior design.
Hide the unevenness of the wall.
Helps to create accents in the interior.
Give the furnishings a unique look.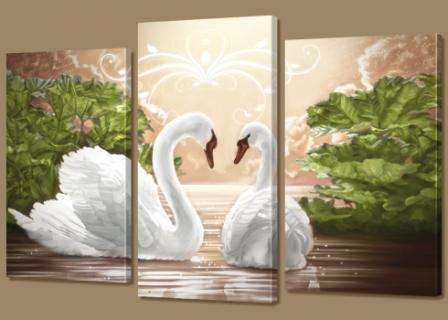 Photo of a modular painting
How make a modular picture do it yourself at home now you know, it remains only to decide from what materials. Of course, you can buy ready-made compositions, but then you cannot emphasize the individuality of the interior..