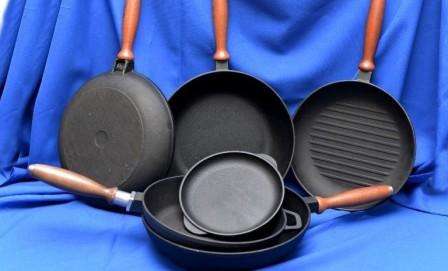 What to do if a large plaque has collected on pans and pans? It is very expensive now to buy new dishes. Therefore, our experts recommend using salt, soda and vinegar when cleaning with your own hands from fat and carbon deposits. They are the ones who fight effectively with this plaque..
Very often, when cooking, it may happen that fat accidentally splashed on the edge of the pan. Carbon deposits may form in the pan. If you do not have certain culinary skills, then you will have to clean the dishes often. Since it is unacceptable to cook food in dirty dishes, you need to use proven methods at home – this is the use of baking soda, vinegar and rock salt.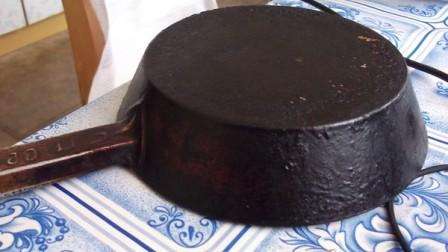 We clean pots and pans from grease and carbon deposits
So, to clean the dishes quickly, you need to put them on the stove. Now add soda to a saucepan or frying pan and pour vinegar. We are waiting for the mixture to boil. Add salt – 1/4 cup. The fire must be turned down. As soon as almost all the liquid has evaporated, remove the pan from the heat and rinse with water. In fact, such a simple procedure allows you to remove stubborn stains. If the pan is extremely dirty, the stain can be removed in just two passes..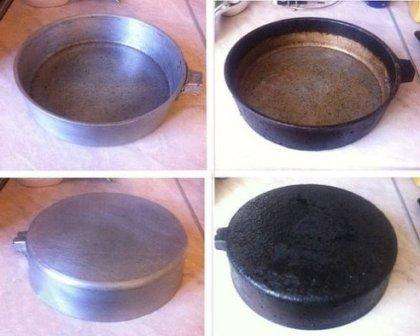 Rules for caring for pans at home
If you properly care for old cast iron pans, they will not wear out. It is important to remove any remaining oil from the pan every time you have finished cooking. Otherwise, a strong plaque will collect, which will be very difficult to remove..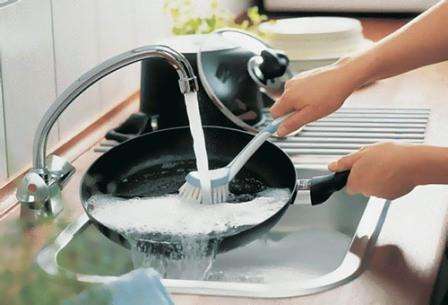 See also: DIY slime
However, if the situation had to be allowed to take its course, the fat had already formed in a thick layer, then it can be eliminated.
First, pour a little anti-grease into the pan to be cleaned. Pour boiling water into a frying pan and immediately begin to remove the fat. Then you need to rinse the dishes with water and wipe them off with a dry towel, but this does not mean that the fat will be completely removed..
You can spray oven cleaner on the pan. To avoid strong odors, place the processed pan in an airtight bag, such as a trash bag. So we leave it overnight. In the morning, wash the pan again with dishwashing liquid, wipe it with a dry cloth.