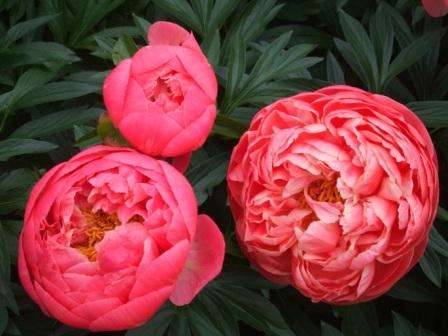 It is difficult to imagine a garden plot without peonies, which attract with exuberant flowering and unique aroma. If you decide to plant peonies, find out the features of growing and caring for these flowers.. Planting and care in the open field will not be difficult, and already at the beginning of summer your flower bed will be fragrant, thanks to white, pink and burgundy peonies.
How to plant peonies. Step-by-step instruction
Peonies are perennial flowers, so it is enough to plant them correctly once. There are many ways of breeding peonies, for example, a bush of a three-year-old plant can be divided into several parts and planted. Division can be done by cuttings, stems or roots. Peonies take root best when propagated by pieces of root, on which there are several buds. Planting can be done with seeds.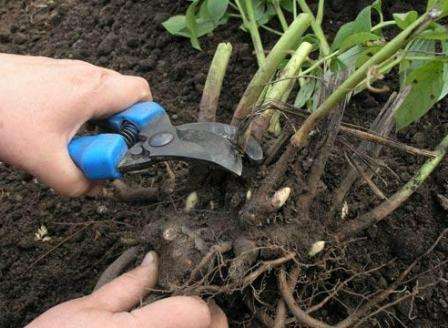 To land correctly, we recommend that you follow the steps below.
Step 1. Find the right place for the flowers. It should be sunny, however, a light shade will not hurt.
Step 2. Dig a deep hole.
Step 3. Apply mineral fertilizers. You can use peat, chicken manure, sawdust.
Step 4. Pour in water and plant a root.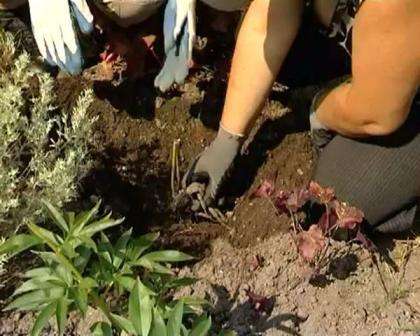 Step 5. Cover the root with earth on top. At the same time, make sure that the kidneys remain above the ground..
Step 6. Press the ground near the root with your hands, forming a slide. Make a groove nearby, which then fill with water..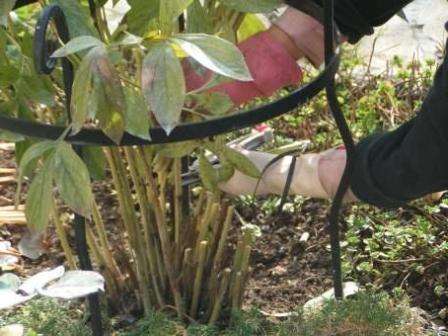 Pruning peonies for autumn
Step 7. It remains to sprinkle the top with sawdust and humus. Take last year's sawdust, as fresh ones will oxidize the soil. Use hydrated lime to neutralize the reaction of fresh sawdust..
DIY peony care
Peonies will be beautiful for a long time if you take proper care of them. To do this, you will have to water them regularly, loosen the ground and spray them from pests. In the second year after planting, there may not be any inflorescences, however, in subsequent years, peonies will bloom profusely. Do not forget to pick faded buds to create new beautiful flowers..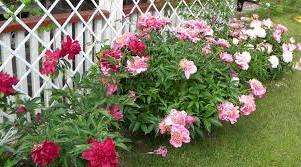 In autumn, the flowers are pruned, leaving a small stem 15-20 cm tall. If your area has severe winters, then put humus or sawdust on top to protect the flower from freezing.
Before and after flowering, peonies are fertilized with nitrogen, phosphorus and potassium. Organic fertilizers are not used, as they cause various fungal diseases.
Also read: How to get rid of ants in the country
Beautiful flowers are always pleasing to the eye, so peonies should be planted on the site with your own hands. They begin to bloom already in May, so you can include them in a flower bed, which should bloom all season..