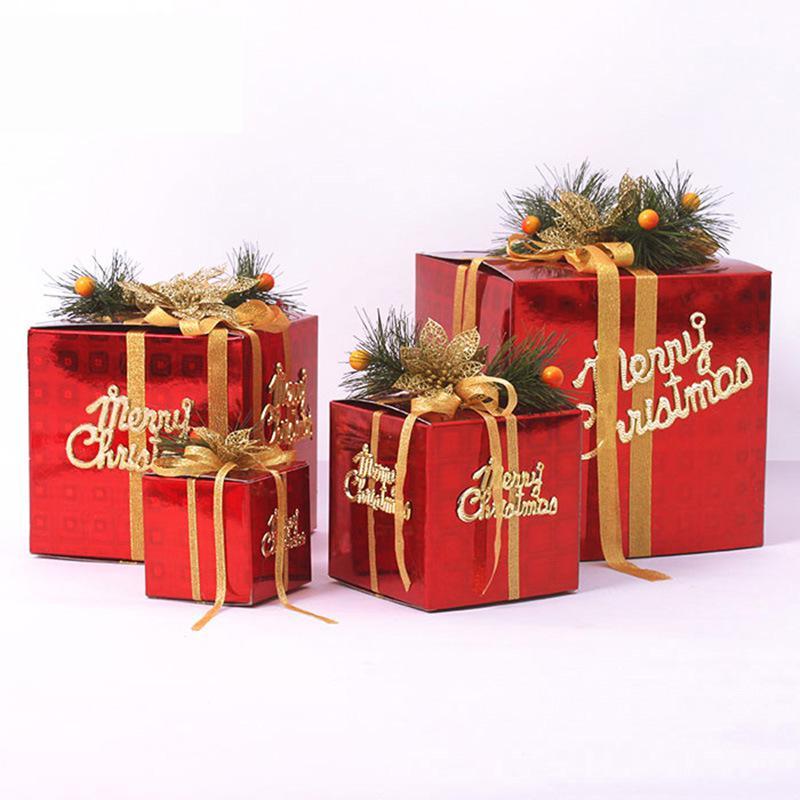 If it seems to you that only children love surprises, then you are greatly mistaken. Adults are equally interested in receiving, for example, a gift in an original way. And if you do it with humor, then an unforgettable holiday experience is guaranteed for a long time. So there will be an opportunity to plunge into childhood, to feel the magic of the moment when you expect to receive something very cherished as a gift. In this publication, we decided to talk about how to give a New Year's gift to a loved one or a work colleague. Here we will offer several original ways..
New Year's quests to find gifts
To do this, you first need to find a secret place where to hide all the prepared gifts. Then, with several encrypted clues in the notes, hint where to look for the next clue, and after a few such steps, with the correct decoding of these clues, finally, the gifts will be discovered. Such clues can be puzzles, charades, puzzles, etc. The main thing is that everything is fun and original..
A few tips:
First you need to find interesting places in the house for clues, and then think about how you can beat them..

You can slightly complicate the task by figuring out how to do it so that after the correct decoding of the task it is not clear how to get the next hint.

If only your close relatives or your family participate in the quest, then the quest tasks can be linked to family stories or legends.
Comic New Year's promises
If you do not know how to congratulate the New Year in an original way, then in this article you can see interesting ways of presenting gifts that you will definitely like. For the next method, several humorous promises are written, according to the number of persons receiving gifts, they are added to the hat of Santa Claus, and it is announced that gifts will be received only by the one who pulls out such a promise and promises to fulfill it in the new year.
BUT! – no need to write down overly serious promises, the more humorous, the better, and without cruelty! For example:
I promise to take out the trash only after 5 requests!
I promise to crow all year in the morning!.
I promise to kiss each family member on the nose before leaving for work.!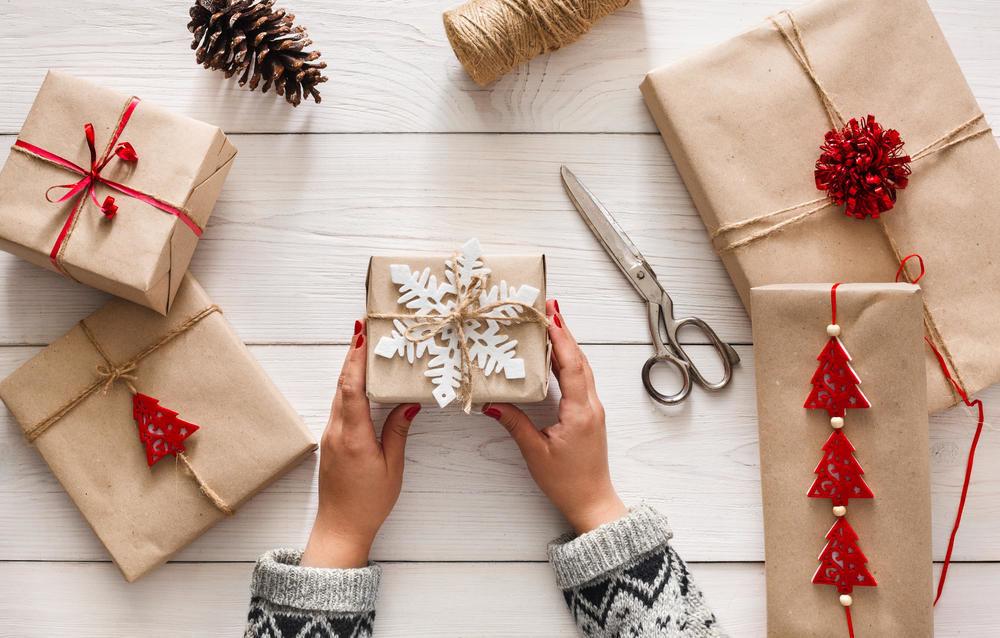 Guessing gifts
In this case, cards with the name of the gift are prepared, they are attached to each guest's own forehead. It turns out that guests will see all other people's gifts, but not their own. Further, we begin to ask leading questions in turn, suggesting YES / NO answers. Moreover, as long as the answers to the questions are in the affirmative, this gives the right to the next question. As soon as NO sounds, the right passes to the next guest.
Unusual gifts will add to the fun, and in no case should they be ordered in advance.
Holiday lottery
With our recommendations, every person will be able to beautifully wish a Happy New Year. Here you will need not personalized, but universal gifts that need to be beautifully wrapped, but in opaque paper, and hung on a long ribbon or rope, like linen.
You blindfold the guest, untwist him and hand the scissors, send him to try his luck. You can play a prank on guests, pack small gifts in large boxes, as if there is something big and significant.
New Year's Adventure
You need to tie very long multi-colored ribbons to each box, confuse them with each other, and give all the guests in turn. Let them unravel a cheerful multi-colored confusion, a gift will be waiting for them at the second end of each ribbon. It's better to do it:
When they just enter the house, or after the New Year's round dance in the yard around the tree, or after starting fireworks.
The ends of the ribbons can be addressed, or let them choose their favorite color, then you will get a real surprise.
New Years quiz
One is selected from the pile of gifts. Applicants for a gift must continue or finish a phrase from a famous movie on New Year's theme, which you have prepared in advance for such an occasion..
If suddenly movie phrases go tight in terms of continuation, New Year's riddles should be prepared in such a case, everyone will certainly have to cope with this.
If the gift is targeted, then prepare a phrase from the film specifically for this person.
Who guessed the phrase and the film is eliminated from the New Year's gift raffle.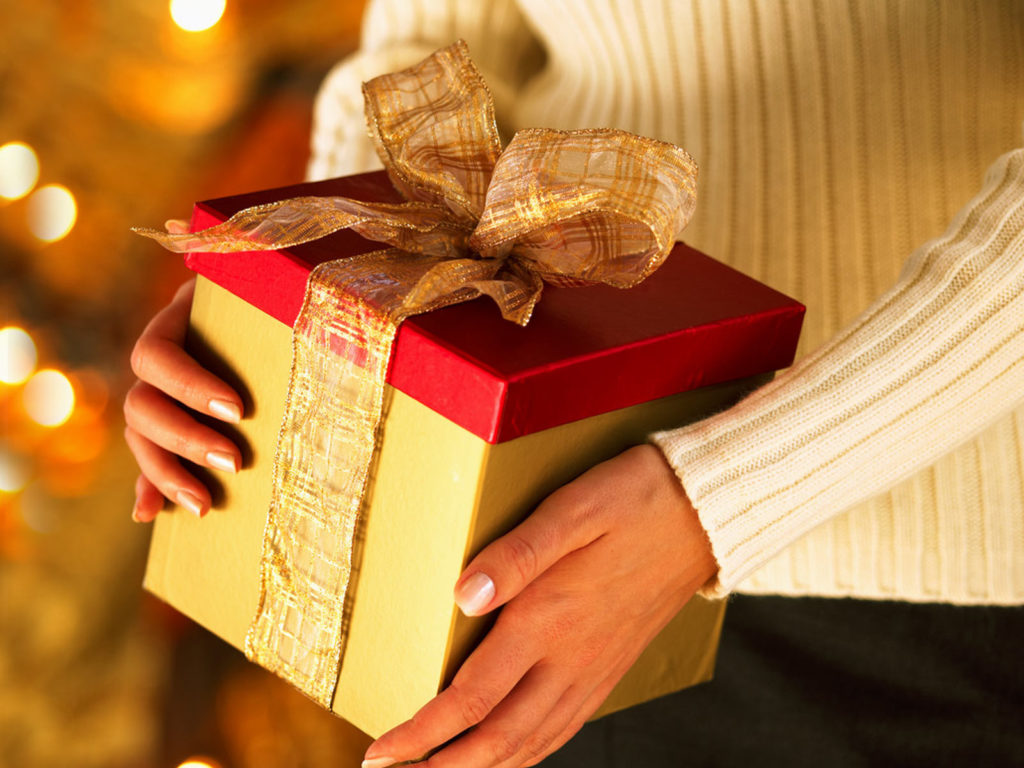 Santa Claus performance
We dress the most artistic guest in the costume of Santa Claus, now he asks each guest to perform a number for a present – to sing, dance, recite a poem or make a riddle. For such a performance, Santa Claus himself receives a gift automatically. This method can be used by those people who do not know how interesting it is to give a New Year's gift to a child. And what? In this case, everything should work out fine..
Card with New Year's treasure (gifts)
We draw a map, mark the end point with the treasure (gifts) and hand it over to the guests. Adults will be fascinated by this process no worse than children. Or you can do it in the orienteering format – hand the guest a compass and read the assignments on the go – 5 steps from the door to the north. etc.
New Year's forfeits
Everything is as usual in this game, but you give everyone a gift for the fulfilled fant. The main condition is the frivolity of tasks with New Year's specifics.
In 5 seconds, list all the products from the Olivier salad, eat a couple of lemon slices, without frowning at all, show yourself an open bottle of champagne, etc..
You can stuff tasks – forfeits into balloons, then each guest chooses a balloon for himself and bursts it without using his hands to get his task.
Another version of the New Year lottery
Want to know, how to give a New Year's gift to your beloved – then carefully read the following recommendations. So, write numbers on the stickers, hang them on the tree. And under the tree there are already similarly packed boxes with the same numbers. All guests have to do is remove the sticker with the number from the tree and find a box with the same number under the tree..
You can use not stickers, but Christmas balls with written numbers, which will also remain with guests as a souvenir.
More lottery
You can arrange with the guests to prepare 1 gift each. The essence of the lottery is to write 2 sets of cards, and pull them out of 2 hats at the same time, you get one from Whom you receive a gift, and the second – To Whom you give a gift.
It's funny, because someone can give himself his own gift.
You can agree on an approximate budget for gifts in advance..
After the lottery, you can exchange gifts, this is allowed!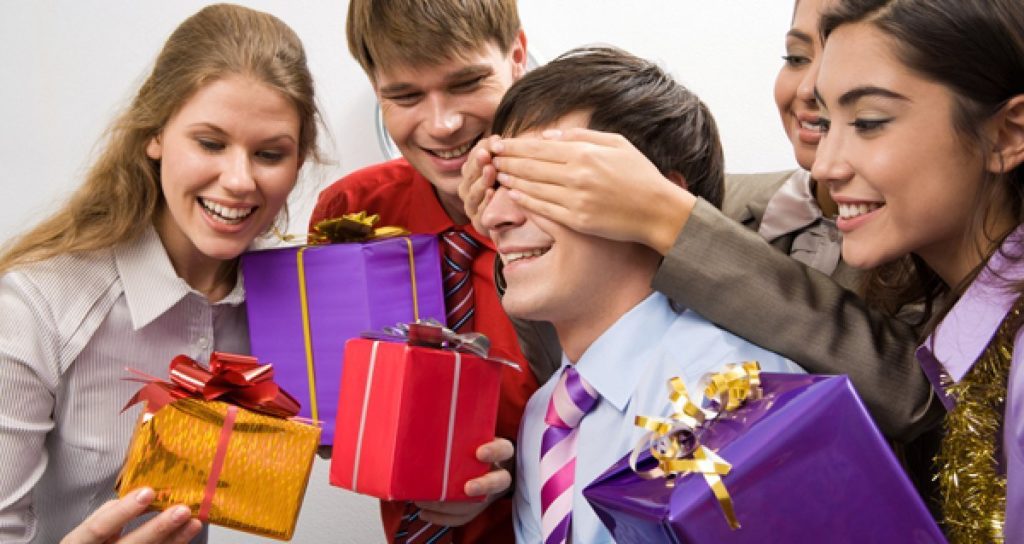 New Year quiz
You can compose a riddle about each gift, and the guest will receive his own only after the correct answer to this riddle. Do not be afraid to compose even about inconvenient things, because you can make a riddle in prose, in the style of transferring What – Where – When?
New Year's rewarding with gifts
This article may well answer the question of how fun it is to give a gift for the New Year. In the next case, you need to prepare a joking dossier for each guest, or a resume, whatever you like. And after reading each of them, if the guests correctly guessed the person, you can give him a gift. Just do not go too far when listing as a person's advantages, but also his shortcomings, you can mention words or phrases that he likes to use, characteristic movements, etc..
New Year orienteering
You need to come up with several thematic stops, for example, Singing, Razumovskaya, Dancing – jumping, etc., the more interesting the better. Further, the attendants are placed at all stations and the guests are launched. Each station has its own task, guests there earn points, snowflakes, etc., which are then exchanged for gifts in a separate distribution point.
You can conduct team tests, it will be more fun, and in time it will pass faster than each person individually.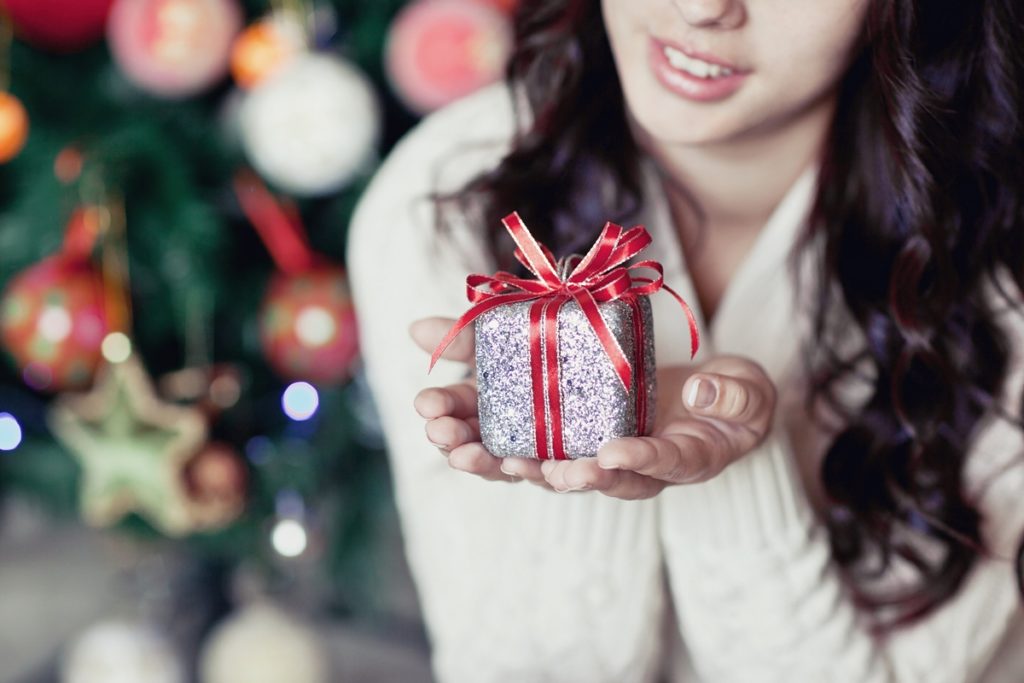 TB – safety technology
In any campaign, there is always a person who is too serious who will not engage in the above nonsense. Therefore, in order not to get into an awkward position for you or him, and not to spoil the mood from the New Year's Eve, you need to figure out just to give them a gift with pleasant wishes. But it is worth recognizing such people in advance..
If your friend did not sing, tell stories or dance in any campaign with you.
He does not watch KVN, does not like comedy, etc..
Doesn't prank you on April 1st.
He always takes the choice of gifts seriously and even finds out from you in advance what you would like to receive for the holiday.
Doesn't like corporate events / team buildings.
Can't stand criticism.
He has no children, and they are not included in his plans..
He does not play funny board games and other adventure games..
Maybe he's shy.
Dressed expensively or uncomfortably for active movements.
Abnormal sissy.
Very hungry and in a hurry to eat.
If at least a couple of points came up to someone, then wait with the games until 2 – 3 toasts, when the situation is defused, the guests will get to know each other and relax. And if even 3 points came up to someone, then it is better to put such a person at the point of distribution of gifts.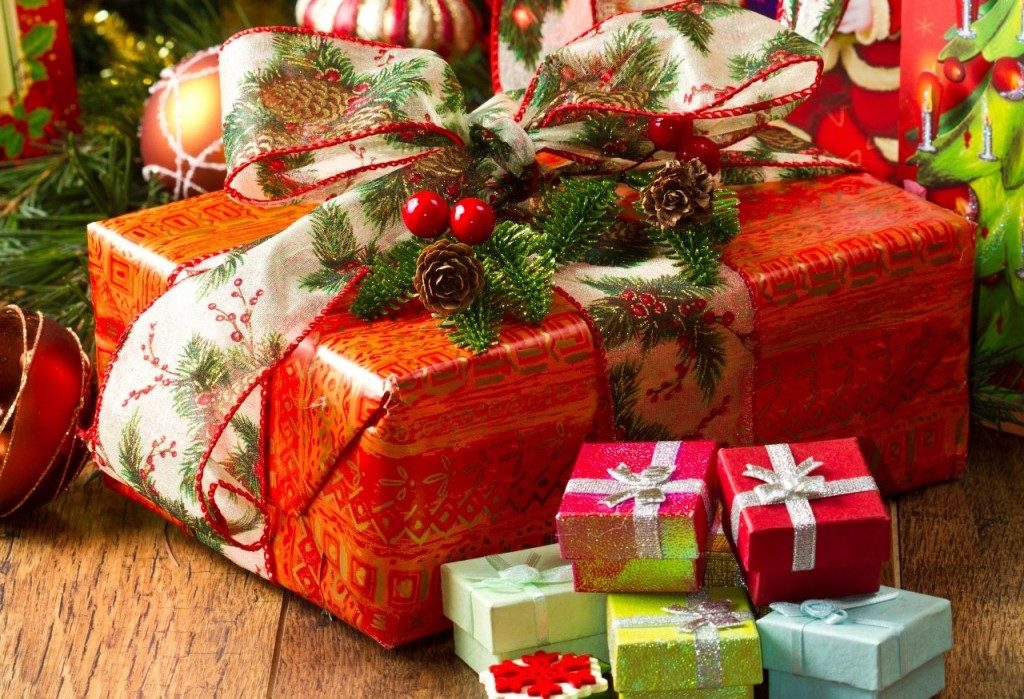 Do not be afraid to experiment and come up with something of your own, especially if a family or many relatives are gathering. You can invite a relative that has not been seen for a long time, this will be the main surprise for the rest. Or you can agree in advance who will give gifts and for whom, and then the person being gifted will have to guess who was preparing the gift for him..
If this is a working corporate event, then you can arrange a charity auction with the redemption of gifts, and the collected amount will go to a pre-agreed place. Your imagination will tell you the most acceptable option for your conditions, as well as for the contingent of invited guests.