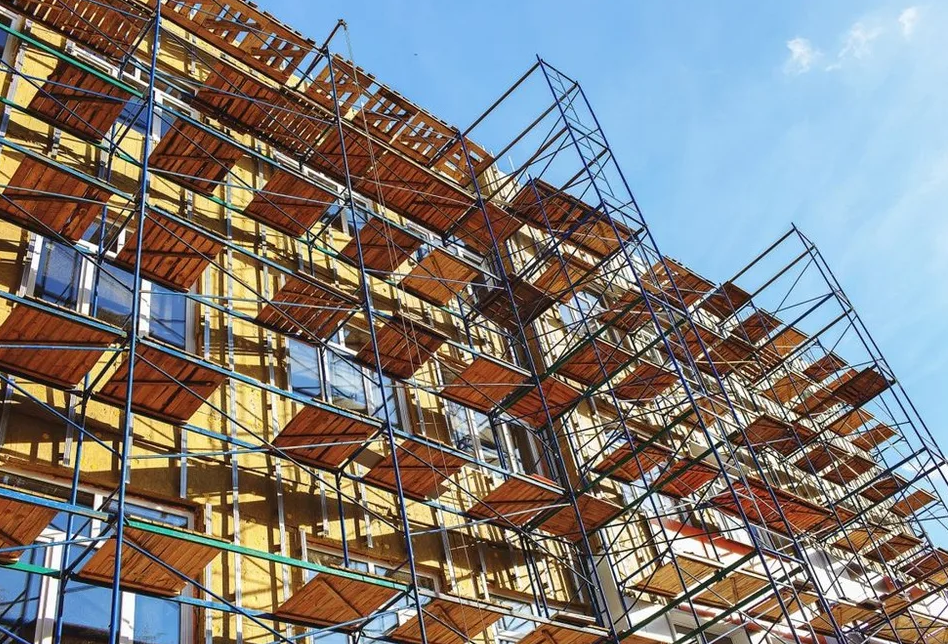 Scaffolding is a structure necessary for carrying out construction and repair work at a height that is as convenient and safe as possible. There are several main types of forests, consider some of them:
Frame scaffolding
Scaffolding consist of vertical (less often horizontal) frames, connected by diagonal and horizontal frames. Assembly is as simple as possible, without the need for a specialized tool. For often, such structures have a low cost, due to which they are one of the most popular and demanded options used in the repair and decoration of straight facades..
Wedge scaffolding
With this design, the connecting elements must be fixed with steel wedges, which are enough to drive in with an ordinary hammer. These types of structures are often used in aircraft and shipbuilding, for the installation of scenes, and repair of facades..
Clamp structures
Scaffolding of this type is distinguished by a relatively difficult assembly, but it has its advantages: maximum height, use – up to 80 meters, can be used when working with complex facades, on large areas.
For assembly, you will need blind and rotary clamps.
Pin scaffolding
In such models of scaffolding, welded pins are used, inserted into tubes, which are fixed by welding to the transverse posts. The lower edge of the strut fits into the shoe. To increase rigidity, diagonal ones are used. These models are widely used in masonry work..
For the optimal choice of the type of structure, it is necessary to know the following parameters: the height of the building, the area on which the work will be carried out, the configuration of the facade, the availability of a site for installation, the required carrying capacity.
Some recommendations for choosing a scaffolding for specific tasks:
For cladding and masonry work at a low height – frame-type models are suitable.
For repairs at high heights – clamp, wedge or pin.
For work with facades with a complex configuration, arches and domes, it is best to use clamp structures.